Wordpress web design companies spend a lot of time researching current design trends, features, and success rates of particular theme options. This research allows us to give you more than a "pretty design", it allows us to give you a design that gets results. There are some companies out there, however, that use cracked theme designs to "design" webpages and websites and today we'd like to talk about why that's a bad idea.
Wordpress Web Design Companies: Why Cracked Themes Are a Bad Idea
First, let's take a quick moment to talk about what a cracked theme is.
When you use a WordPress theme on your WordPress site, you either design your own theme, you use a generic free theme, or you pay to use a premium theme.
There is absolutely nothing wrong with any of these options. If you have the know-how to design your own theme, we say go for it! If you find a free theme that you like, go ahead and use it! If you find a premium theme that you like, go ahead and purchase it!
Why would you purchase a theme? Well, because sometimes you may need specific features on your website – for example, appointment making. These special features are usually incorporated into premium theme prices.
Additionally, premium themes often come bundled with plugins that you need to make the site run correctly – plugins that you would not otherwise have access to…at least not without exorbitant cost!
Lastly, purchased themes are usually updated fairly regularly by the theme designer. This makes sure that your WordPress design is compatible with the more recent changes made to the WordPress core code.
Now, if you try to cheat the system and obtain a functioning premium theme without paying for it by downloading it elsewhere, this version of the theme is referred to as a "cracked" copy – essentially a pirated copy.
Cracked themes are also referred to as "nulled themes" and they come with a host of issues.
It's Just Wrong
Forgive us for stating the obvious here, but as a web design company ourselves, we understand how much work goes into each design we create – from template to text!
Now, if someone were to go in and use that design without the appropriate permissions…well, that's stealing. Not only are you in the wrong, but you are also depriving the designer of that theme from the small amount of money that they may have earned from you using their website template.
It Doesn't Guarantee Secure Files
When you download a premium theme from the original author or WordPress web design companies who created that theme or through the official website they are using to sell their theme, you get the authentic files.
When you download a premium theme through cheat websites and through other means of obtaining a "cracked" copy of themes, you don't always get the original authentic files.
Why? Well, for one, the same people who steal a theme from a designer rarely have hesitations about embedding malware and ad codes that they can profit from. So there's a pretty good chance that when you download a cracked theme, you're going to wind up with something nasty on your laptop, desktop, or mobile device.
Plugins Don't Update
Premium themes often utilize paid plugins.
This is great if you have paid for the theme, but if you have a cracked copy of the theme, those plugins that came bundled with it are not going to update when the developer updates them.
Why? Because you're not connected to the original theme source so you won't receive automatic updates.
Theme Files Don't Update
On that same note, theme files from your cracked theme are not going to update automatically either.
Why is this a problem? Well, every so often the developers of WordPress decide that the WordPress code needs a refresher. This refresher keeps the coding clean and relevant to current technology.
The problem, however, is that the WordPress themes you use must be compatible with these WordPress changes. If it's not compatible, you're going to wind up with errors and you could wind up with your site crashing completely.
When you purchase a premium theme directly from the designer, you usually have the option to connect your website to that theme developer's site so that your theme gets automatically updated for you.
In other circumstances, you may receive updated theme files via e-mail from the designer. However you receive these files, you need to receive them so that your website pulls up correctly and you don't wind up with some very unhappy customers!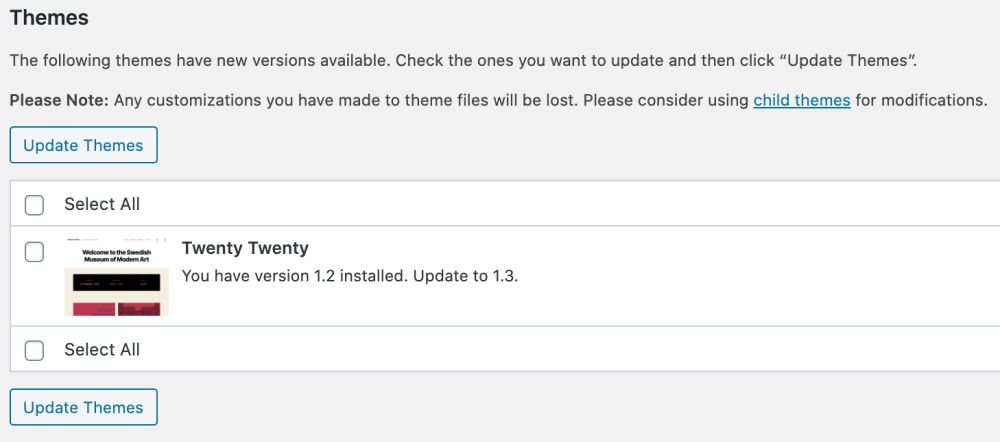 Backdoors
This is something of a combination of multiple points mentioned above, but cracked copies of themes often have "backdoors" built into them. These allow the person who you got your cracked copy from to gain access to your website.
Once they have access to your site, they can plant malware or viruses on your site and/or they can access private information.
Having a security breach like this can cause a whole new host of problems for your business, too!
Sick Of Being Ripped Off By WordPress Web Design Companies?
If you're sick of being ripped off by web design companies and you need a reputable and experienced design team who can help you to get the results you're looking for, we can help!
To find out how we can help you, just give us a call today at 727-475-6460 and we'll get started on your project right away!