Here at Online Presence Manager, we are a well-respected and experienced SEO agency. One of the things that has helped us to build our reputation, is that we believe in transparency and full honesty. We don't "blow smoke" because, quite honestly, it never turns out well for companies that do.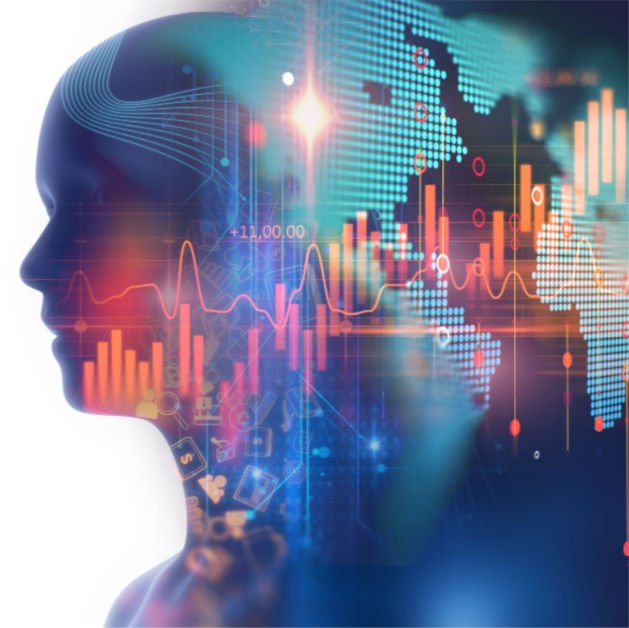 What do we mean? Well, a company that lies to you and tells you what you want to hear versus giving you a realistic picture of what they can do for you, is going to have to deliver on those promises or lose your business and get a very poor reputation. In most cases, the latter of these two consequences results because the things that these companies promise run from the ridiculous to the sublime.
So, today we are going to share 5 truths with you that most SEO agencies won't tell you…at least not those who want to pull the wool over your eyes…
SEO Agency: 5 Truths Most SEO Agencies Won't Tell You
1. NO ONE Can Predict Algorithm Changes
When Google updates their algorithm, absolutely NO ONE other than those who work within Google have access to the information contained in that algorithm.
What does that mean?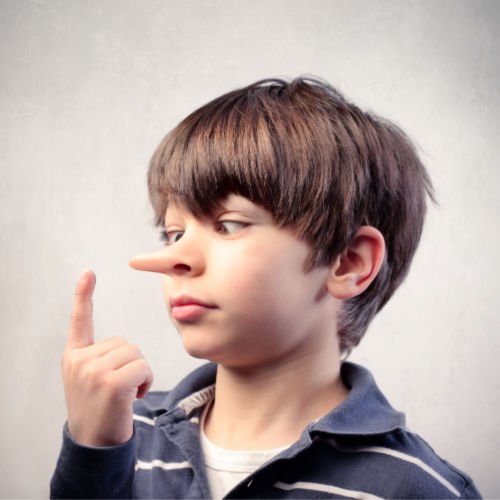 It means that any SEO company who tells you that they can predict Google algorithm changes is…blowing smoke. Why do they lie about this? Because telling you that they have knowledge of or can predict changes to Google's algorithm is a good way to impress you and get your business. After all, who doesn't want that inside information when it can potentially put your business far ahead of your competitors?
The problem? It's a complete lie. Every SEO agency out there has the same information about algorithm updates – that is, the information that Google makes public.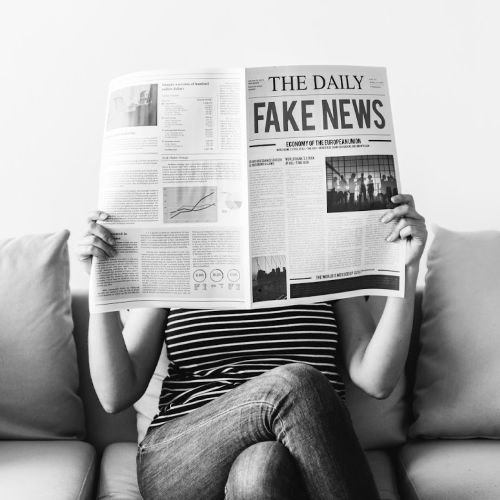 2. Your Business's Success Depends on SEO Alone
Again – nope.
Yes, SEO is an important aspect of your web presence and your business's success online, but obviously it's not the only thing that your business depends on to be successful. Quite frankly we find it insulting that anyone would even say this kind of thing, it completely undermines the efforts and investments that business owners make in their businesses!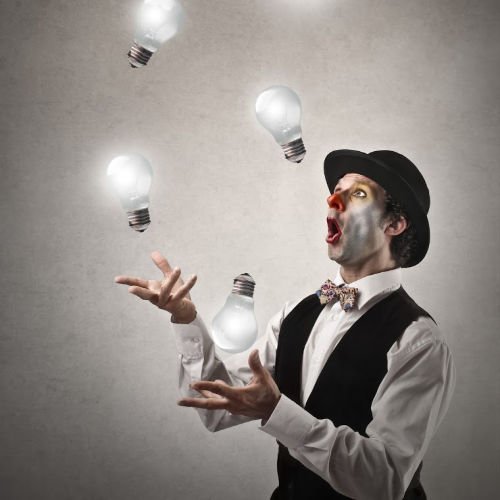 A successful business requires efforts on all fronts and yes, that includes SEO, but it also includes products, marketing, branding, reputation…you get the picture.
"SEO-People" love SEO, but to say that everything about your business's success depends on SEO alone is shortsighted and untrue.
3. Just Use The Right Keywords And You're In!
Again, no.
Using the right keywords for your search engine presence is certainly important, but again, that's not all you have to do to create a reputable online presence and gain traffic to your website.
Let's check out an example…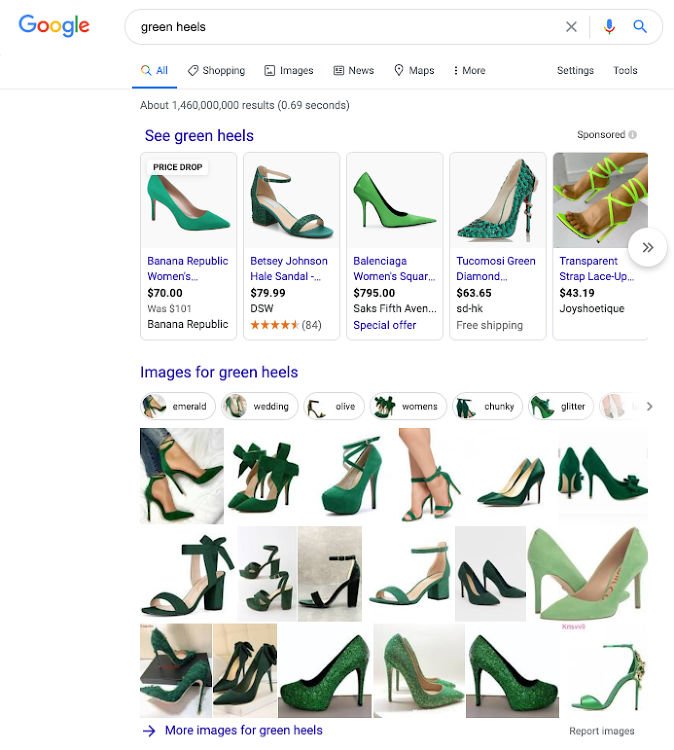 Let's say that you are interested in buying "neon green high heels". You search online for "neon green high heels" and you are given plenty of search results. The first on you click gives you a list of keywords and key terms related to "neon green high heels", but aside from that, all you see is a banner that links to another website or page.
Now, what's your first thought when you encounter a site like this? For most people it's annoyance. These types of pages are everywhere and serve to annoy potential customers more than they attract them to your business or your product. They also annoy Google.
So, you go back to your search results and click the second option. This time you go to a website that features some of those keywords (like "neon green high heels"), but those keywords are interspersed naturally throughout the site in descriptions of products that are for sale, product titles, blog posts that offer valuable information or helpful tips… you get the idea. Are you more likely to purchase from this site or the former?
It's a no-brainer. You are going to shop with the website that looks like they know their products, the website that doesn't redirect you with the possibility of redirecting you somewhere unexpected. In this situation, content is king but it's not just about keywords and filling a website with them.
4. Duplicate Content Isn't a Big Deal
There was a time when people built "matrixes" or networks of sites that interlinked and that all featured the same or similar content and all linked back to a single hub. The intention was to get as much "real estate" online as possible to capture more traffic to funnel to your website. People often got lazy while doing this and simply duplicated designs and text and published the same content on a hundred domains or subdomains. Quite quickly, these people discovered that search engines don't like duplicated content.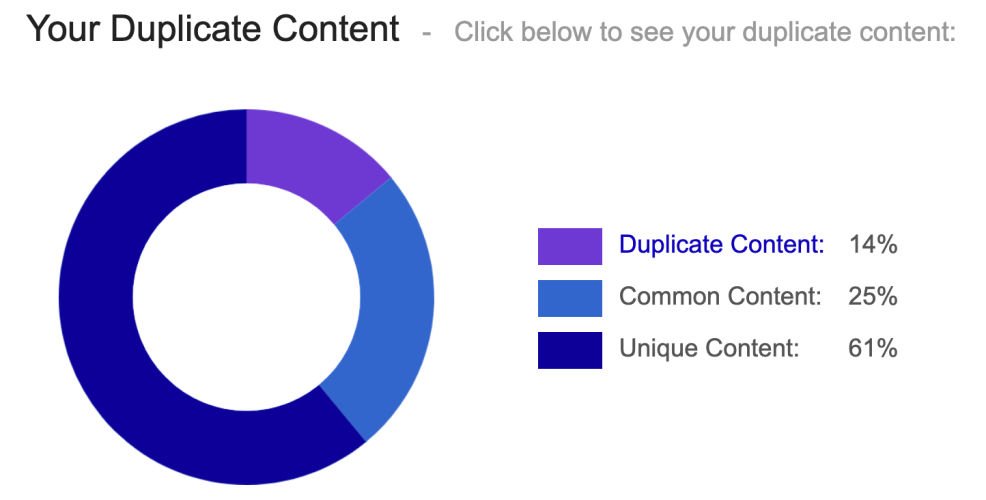 Why don't search engines like duplicated content? Because your website should stand out, be an authority on your topic, and offer something unique if you want to make it to "the top". When you use duplicated content, your site is seen as nothing more than a clone and it receives much less acknowledgment from search engines.
Resource: Free Duplicate Content Checker
5. I Can Get You the #1 Listing, No Problem!
This is a pet peeve of ours and one that we feature in pretty much every article about SEO here on our blog. Any SEO company that tells you that they can 100% for certain get you the top ranking on the first page of Google is lying. Just. Lying. There is no ifs, ands, or buts about it. NO ONE can guarantee with any degree of certainty that they can make this happen. They can guarantee to try their best using the tools and knowledge they have, but beyond that, it's out of their control.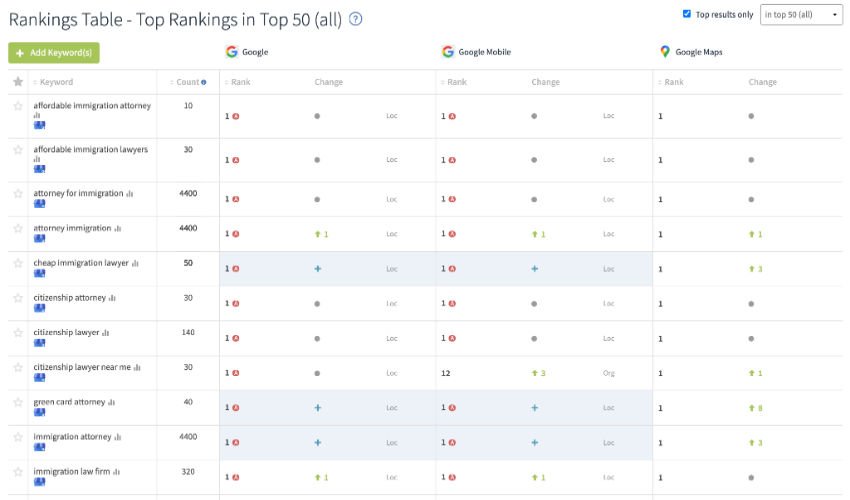 Looking For An SEO Agency That Will Tell You How It Is?
If you're looking for an SEO management company that will tell you how it is without lying just to get your business, we can help. Why not give us a call today and take advantage of our free consultation opportunity to see how we can help you and your online presence?