We talk a bit about local SEO for SABs and how it can benefit your company to make use of local search engine optimization, but today we want to give you a quick basic non-technical intro to local SEO.
Local SEO for SABs: A Basic Introduction to Local SEO
When we talk about "SEO" we are talking about optimizing your site for search engines. The basic idea being that your business is linked to specific words or terms – for example, an ice cream shop in Tampa is associated with terms like "Tampa ice cream shop".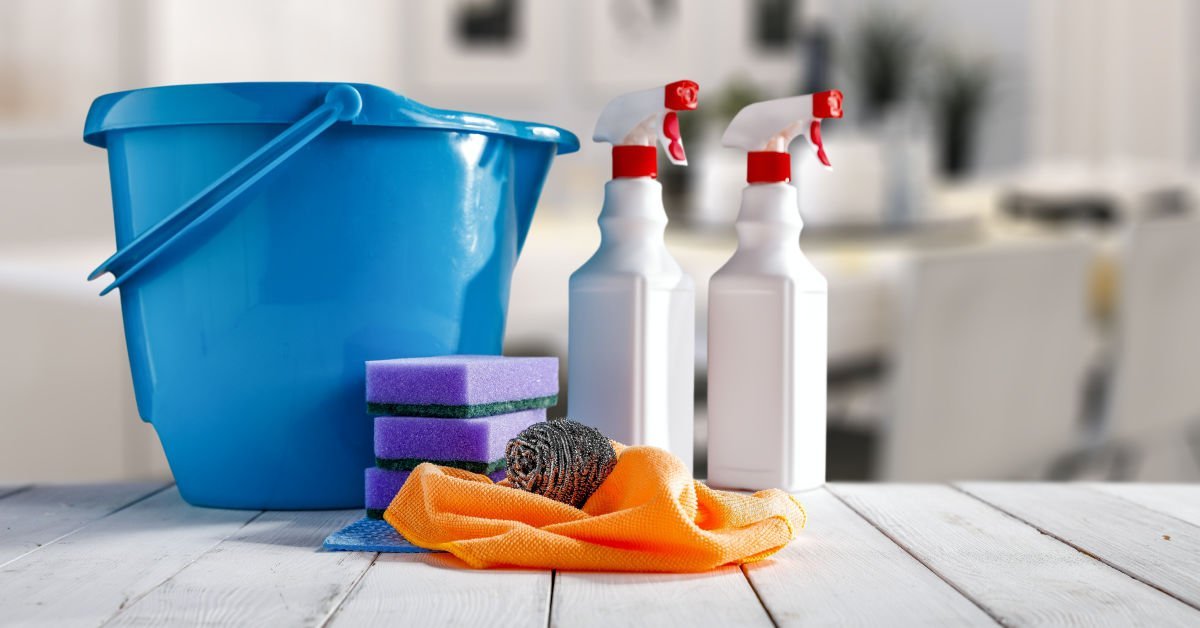 What Is Local SEO?
When we talk about "SEO" we are talking about optimizing your site for search engines. The basic idea being that your business is linked to specific words or terms – for example, an ice cream shop in Tampa is associated with terms like "Tampa ice cream shop".
When people are searching online using search engines like Google and they type "Tampa ice cream shop" they are looking for an ice cream shop that is LOCAL to them in Tampa. So, in this instance, the Tampa ice cream shop in question wants their ice cream shop to pull up as a local business suggestion to the person searching for "Tampa ice cream shop". This then gives the person searching for a local ice cream shop the option to visit this ice cream shop.
Now, in this instance, the ice cream shop owner wants their shop to appear as close to the top of search engine results as possible.
There are a few ways that this can be done but we refer to this process of increasing local visitors to a business through the use of search engines and search engine tools collectively as "local search engine optimization".
Why is Local SEO For SMB's So Important?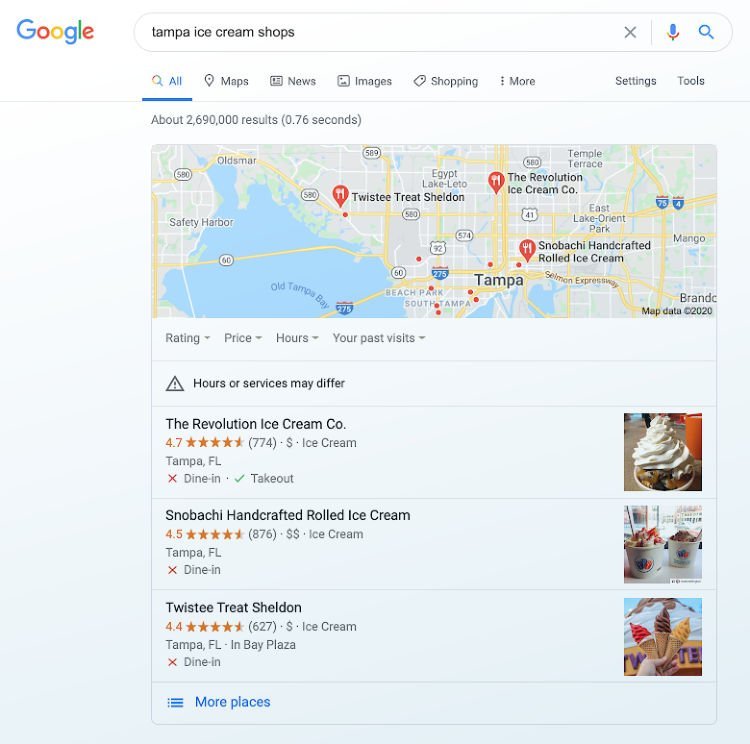 When trying to encourage more business, a big business or corporation has a very large budget at their disposal. This budget can be funnelled into advertising opportunities and for nationwide or worldwide corporations, this budget can be used to target broad audiences who are looking for a specific product or service.
For small businesses, however, there is no bottomless advertising budget and attracting a worldwide audience isn't going to increase business, it's only going to dilute the limited advertising budget. This is why local search engine optimization is so important – it allows small businesses to maximize their limited advertising budget by targeting only customers and potential customers who are interested in and have access to the business in question.
FREE Local SEO Tips for DIY Owners
Would you like to receive our Local SEO & Online Presence Management tips for businesses and personal brands?
Subscribe and we'll send you the Top Google Ranking Factors of 2020, FREE!
Local SEO Options For Increasing Local Traffic to a Business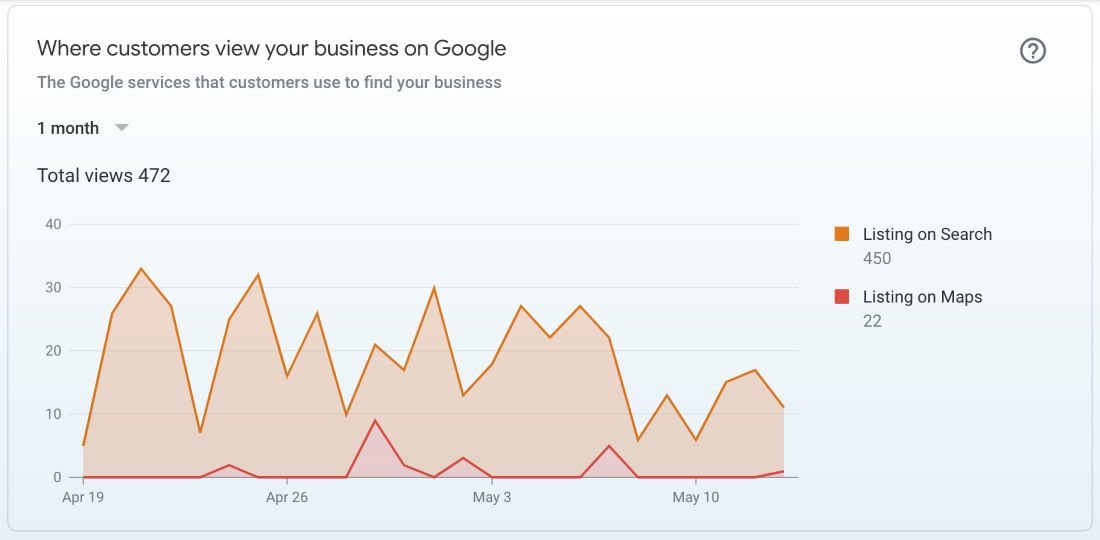 As we mentioned previously, there are multiple ways to increase traffic to a local business through local SEO work, let's take a look at some of these methods…
PPC Campaigns
The use of PPC campaigns is the most recognized way to improve local search engine standing for small businesses. PPC campaign refer to programs like Google AdWords where you pay for visitors to your website by bidding on keywords.
In the example above, the Tampa ice cream shop wants to appear in the top results for "Tampa ice cream shop", so it makes sense that they might bid on the key term "Tampa Ice Cream Shop" through AdWords. This is done by taking a look at the advertising budget and estimating how much you can afford to pay for each visitor to your site. You then bid this as your MAXIMUM amount on the particular keyword you are interested in – so, "Tampa ice cream shop". Your business is now going to be displayed as a sponsored listing whenever someone searches for "Tampa ice cream shop" via search engine. When your ad gets clicked, you pay for that visitor – hence the term "pay per click".
It's important when using PPC campaigns, however, to be sure to invest in relevant key terms that do not have too high of a level of competition. The aim is to balance things perfectly so that you get good traffic from a key term without having to break your established budget. This is where it comes in particularly hand to have an online presence manager!
Organic Search Engine Ranking
Organic search engine ranking is another well-known means of increasing local business. This process involves developing a list of key terms relevant to your business (as above) and creating original content that highlight those terms. This content – for example, blog posts – highlight that term and that post gets listed in search engines. Now, because this post is relevant and it's not from a questionable resource, you can depend on search engines linking to it. This then means that you are being ranked for that keyword.
Backlinks
Another beneficial way to increase relevant local traffic is to partner with local sites that hold authority and who have traffic. You can request the opportunity to make a guest post linking the keyword in question, or you can comment appropriately on existing posts with a relevant link to your site (if permitted).
Utilization of Social Networks and Other Social Sites
With so many social networks and review websites out there, engaging with customers and potential customers while using hashtags and references to attract their attention is a simple way to attract new business. It is also a FREE way to do this and a good opportunity to show your customers and potential customers how seriously you take interaction and feedback with them!
Do You Need Help From Someone Experienced in Local SEO for SABs?
If you need someone experienced to help you to optimize your small business for local SEO, Online Presence Manager can help! Why not take advantage of our free consultation opportunity to find out about what we can do to help you to gain a larger local customer base. Simply give us a call today at 727-475-6460!