Proper GMB management is crucial to making the network work for you. Today we're talking a little bit about how you can use GMB to your advantage when it comes to improving search engine results.
7 GMB Management Tips for Better Search Engine Results
1. Pay Attention to Your Cover Photo
Your Google My Business cover photo is one of the most important parts of your listing on GMB. It's this picture that is going to capture the attention of potential customers who are searching for a service or product like yours. This photo is also going to give the first impression of your business so you need it to be a clear, clean, and appealing picture that is properly resized and optimized!
2. Add a Video or Two
Google My Business allows you to add videos to your business listing – do it! Again, this video is going to appeal to or drive away potential customers so you have to put the effort into creating a clean, properly resized and optimized video.
If you take a video during a time when no one is inside your business, be sure to focus on highlights of your store or business. Even better, put together an "intro" and create a clean promotional video instead of just giving a basic tour of an empty business.
If you take a video when there are guests in the store/business, make sure that these guests know that they are being filmed and give their permission for you to use their faces.
3. Don't Treat Your GMB Profile As a Business Website
Some small business owners mistakenly believe that their Google My Business profile replaces the need for a business website – this is not true. Your business website is your business's main representation online and your Google My Business profile plays a supporting role for your business. It's important that you tend to and maintain BOTH of these online presences.
Your GMB profile is going to capture a lot of local traffic as individuals are looking for a business or service  "right now" or within a specific distance to them. Your company website is going to provide more information to customers or potential customers about who you are, what you do, what products or services you offer, etc. It is your website that will help to shape a customer or potential customer's view of who you are. If you don't bother to put together a website, the chances are that you are losing a considerable number of clients or customers because you appear as a less than reputable company.
4. Curate Keywords On Your GMB Listing
Without "keyword stuffing", incorporate important keywords or phrases for your business into your Google My Business listing. This will allow you to get more targetted traffic and to get more targeted linking from search engines.
5. Feature Your Products
Google My Business is a great place to lure in possible consumers so it's important that you use your business profile to show off what you have to offer. If you have a physical product, get professional pictures taken of your product so that it can be clearly featured. If you have a service, get professional pictures taken of your business and show customers what they can expect when they visit your business.
The key here is to show potential customers EXACTLY what they can expect from your business when they visit or order from you.
It's also important to know that you can't fake your way through photos. While you can certainly photoshop and glamorize what your business has to offer, the truth is going to come out. Eventually, your customers will visit your business or purchase your product and when they do, if those photos they saw were drastically different from their experience, you WILL hear about it. This often happens in comments and reviews – which, incidentally, get featured on Google My Business, so ALWAYS BE TRANSPARENT!
6. Pay Attention to GMB Management Insights
Google My Business insights is packed full of information that can help you to promote your business. You can find out who is looking for your business, how they are finding your business, what customers are doing when they find your business profile and access direction requests from potential customers. You can utilize this information to create more targeted promotions as well as to tweak the language of your business profile so that you provide more helpful information to customers.
It's not unusual to feel confused by Google My Business and the Google My Business insights, these can be particularly technical tools if you aren't used to using digital statistics tools. If you are confused, it's a good idea to hire an online reputation manager to help to decipher your insights for you and to help to manage your listing for you so that you get optimal exposure.
7. Make Posts Regularly
Your Google My Business profile offers you the opportunity to create posts. Make sure that you are using this feature. This is a great way to let people know about upcoming sales and events as well as to create additional linkbacks in search engines.
Posts on your GMB profile also let your customers and potential customers know that you are an active presence online and that you aren't just a business that sits stagnant and ignores feedback or online questions.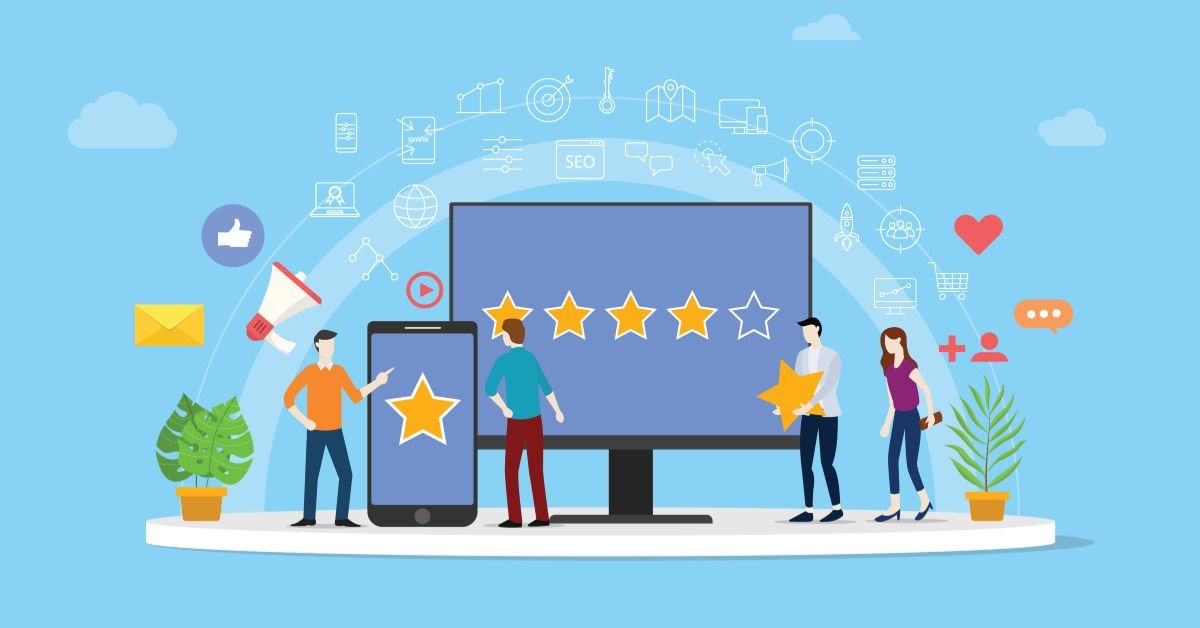 Do You Need Help With GMB Management?
Do you need assistance with GMB management from a reputable and experienced company? Online Presence Manager can help! To find out exactly how we can help you and boost your internet traffic, just give us a call today at 727-475-6460 or use our online chat right now!