"How can I boost my restaurant business?"
It's a question that we've been getting much more frequently since the COVID-19 lockdown. The awful truth is that many businesses, particularly service-based businesses, are experiencing a devastating crash at the moment. The small saving grace for restaurants right now is that takeout and delivery is still available.
This saving grace poses a new problem, though, how do you keep up with the increase in business with a skeleton crew while also trying to keep your business front and center so that when you do reopen, you won't hear crickets? You delegate.
Boost My Restaurant Business: How We Can Help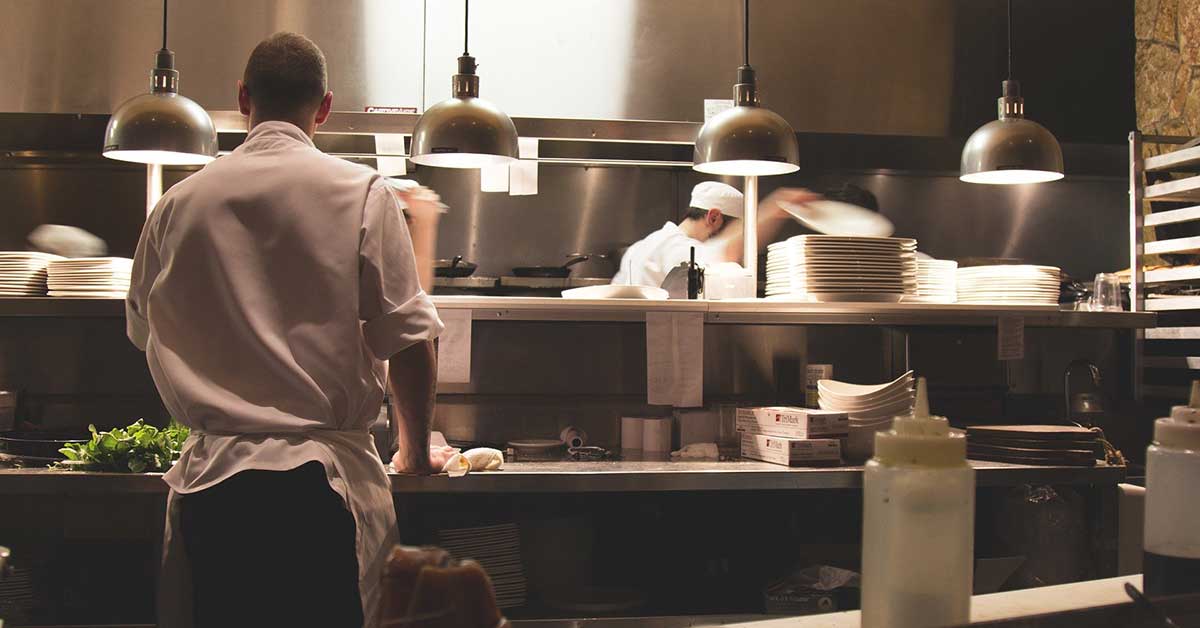 Restaurant owners are run off their feet as they try to keep their heads above water with takeout and delivery business alone, but with very few staff to help, this leaves little to no time to maintain a presence online and via social media channels. Fortunately, there are professionals out there who can help, we should know because we're part of that group!
So, you need someone to maintain your company website, your social media channels, your blog content, etc.
We have a team of experienced and knowledgeable professionals who can take care of every aspect of your online presence so that you can focus on meeting those online orders that are coming in.
What Can Online Presence Manager Do For My Restaurant?
At OPM there is nothing we can't take care of for you, but a few of the services that we can provide include:
Sharing restaurant takeout and delivery specials & business updates to Google My Business
Interact with customers via social media channels
Keep customers updated on your business and product availability through social media channels
Market your business through social media (Facebook, Twitter, Instagram)
Create SEO friendly content for your website, your blog, your social media channels, etc. to improve your local search engine listings and draw in local clientele.
Create marketing images for your product or service
Market your re-opening events for greater exposure
Update your website with important information, such as your website COVID-19 statement
Having us complete these tasks don't just take the burden of having to do them yourself away, it also gives your company a boost online to attract new clientele and to improve your brand recognition.
Which Service Package Is Right For You?
Looking through our service options, you may feel slightly overwhelmed – particularly if you're not a "tech" kind of person.
Don't panic, we can help. Most of our restaurant owning clients opt for our "Silver All-Inclusive Package" that sees us taking care of all of the major points needed to maintain a solid online presence without spending more than your budget allows.
Yes, we are recommending our lowest level package to you rather than telling you to go for the largest package we have available, why?
Well, firstly, our aim is not to bankrupt you or "milk you dry", we want you to be happy with the service you receive and to keep your expenses in check.
Simply put – making you spend more money than you have isn't good for your business and it isn't good for us either because it means that you won't be able to return to us in the months that follow and that hits us in the bottom-line too!  No, we want you to experience all of the benefits of our services without having to pay a fortune so that you can reinvest in your business and continue to grow.
What Can Online Presence Manager Offer You?
As one of our clients you can enjoy the same perks that our current clients experience, these include:
Improved Local Search Results
Improved Google Maps Exposure
Improved Google Ads Performance
Increased Leads (calls, form submissions, purchases)
Increased Customer Reviews
Improved Google My Business (GMB) Results
Monitored Reviews (over 100 websites)
Faster and More Personalized Responses to Customer Reviews
Increased Backlinks
Improved Social Media Interaction
Exclusive Marketing Content
Think OPM Online Presence Management Services Could Benefit You?
If you think that our services are a good fit for your business, or if you just want to try us out for a short period to see if we really can make a difference in your life, all you have to do is pick up the phone. Call us at (727)-475-6460 and let us know that you are looking for someone to help you to improve your online business.
From there, we can get all of the information that we need from you to get the job done properly so that you can start seeing results!
Not sure about calling or prefer to keep your discussions online? Don't worry, you can catch us in our live chat and we can tell you everything that you need to know to get started!
Looking For Other Resources on Our Restaurant Based Services?
If you'd like to know a little more about the online presence management or reputation management services that we offer to restaurants, just click the terms above! These links will take you to a full-page that will give you a clearer picture of what we can do for you!