REPUTATION MANAGEMENT FOR RESTAURANTS
ORM Service for Restaurants
Improve search results
Get new customers
Increase reviews
Full-service online presence management for restaurants.
Let's Talk!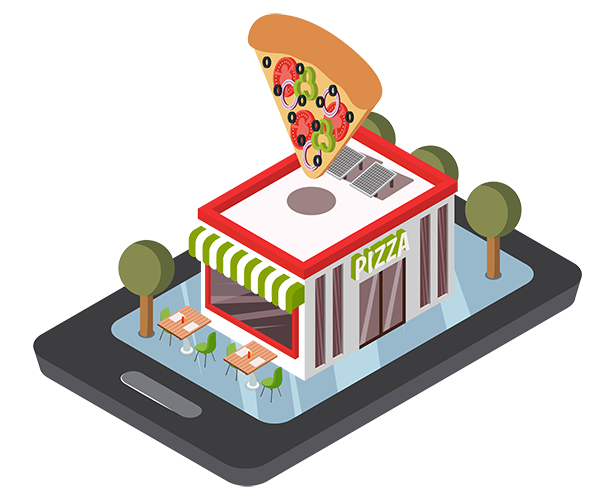 Reputation Management for Restaurants
Reputation Management for Restaurants is serious business. Especially if you're the restaurant owner! Owning and operating a successful restaurant is time-consuming and stressful enough. As the owner of multiple small businesses over the past 20-years, I understand the challenges of running a successful business while trying to manage brand reputation online.
It's nearly impossible to stay current with digital marketing trends when it's your full-time job, which makes it impossible for an owner managing a brick-and-mortar business to do the same thing.
I have numerous restaurants in my online MGMT portfolio and a deep understanding of reputation management for restaurants. When it comes to managing a busy restaurant's online reviews, you will be hard-pressed to find a more experienced online presence manager.
What I WILL do for your Business
The restaurant and eatery owners that hire me, enjoy the following benefits.
Improved Local Search Results
Improved Google Maps Exposure
Improved Google Ads Performance
Increased Leads (calls, form submissions, purchases)
Increased Customer Reviews
Improved Google My Business (GMB) Results
Monitored Reviews (over 100 websites)
Responses to Customer Reviews
Increased Backlinks
Improved Social Media Interaction
Exclusive Marketing Content
About My Reputation Management for Restaurants Service
If there is one niche where company repute is crucial it is the restaurant business.
So many patrons of restaurants these days are quick to run home to report on their experiences online and just one disgruntled customer can bring digital disaster to your brand. That's why it's more important now than ever to regularly monitor your reputation online.  It isn't only about monitoring your reputation, however, it's also about making your company stand out from the competition, improving your web presence, and creating a welcoming and open appearance for your company.
Unfortunately, most small businesses don't have the time or knowledge to do this kind of work themselves which is where a business presence manager comes in handy. Owning and managing your own business is time-consuming. As someone with experience running multiple small businesses myself, I know there are days when you haven't got time to eat let alone monitor and build your company's online presence. This is where an online presence manager for your restaurant can help.
5 Reasons Why Reputation Management for Restaurants is Important
1.  You Need an Appealing Website to Attract Business and Stand Out
As an OPM for your restaurant, I create an appealing website that is designed for optimal user experience. Your site will be fully search engine optimized to improve your current SEO standing.
2. You Need to Provide Regularly Updated Content to Keep Your Website "On Top"
It's par for the course for website standings to shift in search engine ranks and to keep your restaurant current it's important to regularly update your content. As a brand manager I provide weekly content updates to your site that do just that!
3. You Need to Beat the Competition
Through my management of your restaurant's AdWords PPC marketing campaigns, social media building and advertising, regular content posting, and ongoing search engine optimization, you don't have to worry about facing the cut-throat competition you tackle in the real world. Regular curation of your online presence means that your restaurant's name will always be on the tip of the tongue of local customers.
4. You Must Monitor What People Are Saying About Your Company Online!
Hiring an OPM (online presence management) strategist takes the burden of tracking and replying to comments and reviews off your shoulders.
5. You Need to Present a Personable Front to Your Business Online
As an OPM strategist I also provide regular interaction with those who leave reviews and comments in regards to your business so that you don't have to spend the time you don't have to give your company a "human face". I do this through monitoring of online forums, review sites, and other websites which also allows me to regularly scan for potentially harmful references to your company.
Is Online Reputation Management Something Your Restaurant Can Afford?
I often have potential clients ask me if online brand management services are something they can really afford as a small business. The truth is that hiring an OPM is something you can't afford NOT to do. Restaurants face so much competition and so much public critiquing that having a strategist like me on your side is the only way that you can stand out and make the kind of impression that resonates with future clients.
Aside from that, you will find that compared to other similar services, my services are built to fit any budget. You receive my experience as a small business manager for a price that your small business can afford!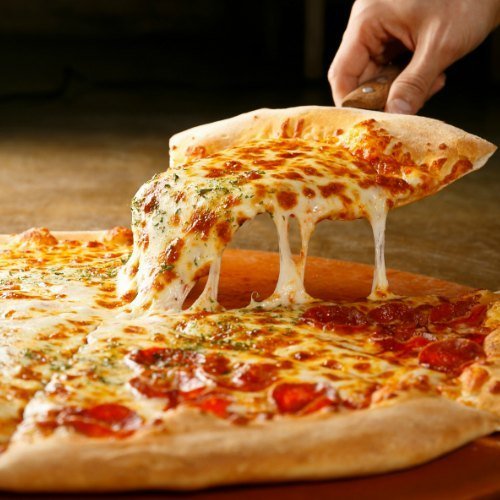 What Makes My Reputation Management for Restaurants Service the Best?
With so many reputation management services out there to choose from what makes my service the right one for your restaurant?
I have decades of experience with small business management and I know how small business work from the inside out.
My services are priced with a small business budget in mind. I don't sell you packages made for big businesses because you aren't a big business.
My ORM services include a multi-faceted approach to managing your reputation. Rather than simply "adding followers" or posting on social media, I cover every corner of the web to provide you with a comprehensive management service.
Online Reputation Management for Restaurants FAQ
If you are looking for online reputation management for your restaurant then you likely have a few questions. Below are some of the most frequently asked questions I get about online reputation management for restaurants and the answers you're looking for!
Do I Have to Purchase Ready-Made Packages for my Restaurant Online Reputation Management?
Not at all! I don't believe in pushing you to buy services that you don't want or don't need. As a small business owner, you know your budget and I never want you to overstretch that budget and risk your business, that's why I offer a range of service packages.
If I Buy Your Restaurant Online Reputation Management Package Am I Locked into a Contract?
Not at all! As you can see from my answer to the question above, I don't believe in trickery, in smoke and mirrors, or any of that "jazz". I believe in providing quality services that get you results and those results are what keep my clients returning, not contracts that they were tricked into signing.
How Do I Know What ORM For Restaurants Services I Need?
If you're not sure what ORM services you need for your restaurant all you need to do is pick up the phone and give me a call. With a free consultation, we can discuss what you are looking for from an online rep management consultant and how I can make that happen within your budget.
Do You Know My Business Enough to Provide Quality Service?
Yes! I only provide services to business that I have experience with and understand well. I don't believe it's possible to provide quality service to you without a proper understanding of what your business does.