ONLINE PRESENCE MANAGER FOR RESTAURANTS
OPM Service for Restaurants
Improve search results
Get new customers
Increase reviews
Full-service online presence management for restaurants.
Let's Talk!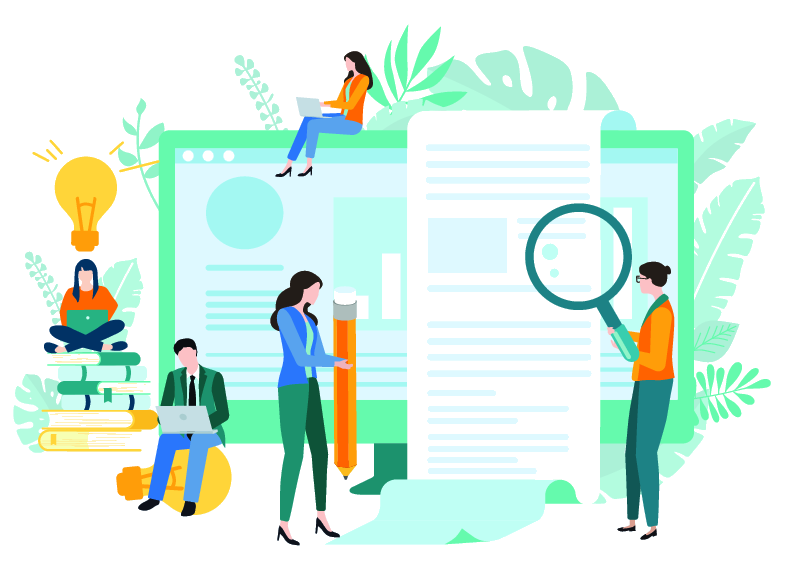 Online Presence Manager for Restaurants
An online presence manager for restaurants is an integral aspect of succeeding in what is one of the most competitive industries there is. The job of an online presence manager is about establishing a reputable online presence, creating brand recognition, and building an online reputation that successfully reflects the level of quality of product and service that you provide.
In a day and age where everything is digital, everyone likes to think of themselves as a restaurant critic and that poses a unique set of problems for the restaurant owner. At every review site, every local forum, and every message board, someone has something to say about your restaurant, and it's not always good. Burying your head in the sand and hoping these critical reviews go away is not the answer, though, hiring a reputable OPM is.
What I WILL do for your Business
The restaurant and eatery owners that hire me, enjoy the following benefits.
Improved Local Search Results
Improved Google Maps Exposure
Improved Google Ads Performance
Increased Leads (calls, form submissions, purchases)
Increased Customer Reviews
Improved Google My Business (GMB) Results
Monitored Reviews (over 100 websites)
Responses to Customer Reviews
Increased Backlinks
Improved Social Media Interaction
Exclusive Marketing Content
About My Online Presence Management for Restaurants Service
Over the years, I have worked with clients in just about every niche including the ultra-competitive restaurant industry. It never fails to surprise me, though, just how many restaurants don't address their online presence. Where some restauranteurs intentionally bury their head in the sand when it comes to addressing their online reputation, I believe that the majority simply don't have the time. Fortunately, having a skilled online reputation manager means that you don't have to find the time.
As an online presence manager, I take the burden of online reputation management off my clients. As an online presence manager for restaurants like yours, I work continuously to be sure that the digital representation of your business that your clients see is one that is truly representative of the business you have worked so hard to build. To do this I utilize my years of experience as well as a range of tools and tactics including:
Closely monitoring and managing your restaurant reputation on review websites, professional databases, and online forums.
Responding to feedback and comments left for your business by clients to create an interactive experience for customers and to give your business a professional but personal experience.
Creating custom-written, industry-specific content to regularly update your website and social media networks to keep your business name active and engage your audience.
Developing a responsive website design that is compatible with the most current technology whilst also being visually appealing and reflective of your restaurant's personality.
Engaging with followers on your social media networks and growing your social media audiences to establish your restaurant name as a reputable one.
Creating and regularly updating your Google Business profile to be sure that your business is seen as a reputable one by search engines and clients.
Developing and optimizing your AdWords PPC marketing campaigns to maximize your budget no matter the size and target rankable relevant key terms for your business.
Optimizing your website design and content to make it clear to both clients and search engine spiders what type of business you are and what you offer.
By bundling together these various tools and tactics, I am able to create an online presence that is representative of the quality business that you have worked hard to build.
5 Reasons Why an Online Presence Manager for Restaurants is Important
Regular monitoring of online feedback for your restaurant not only lets you know what clients think of your food and atmosphere, but it also gives you free access to ideas for improvement.

As a restaurant owner, a lot of your business reputation is dependent upon the service provided by employees. Having an online reputation manager on your team allows you to create a warmer "family feel" to your business by personally addressing customer feedback.

When you take the time to respond to online feedback via an online presence manager, you also let your customers know that you care what they think and that you are devoted to your business's success.

When your ORM creates and shares unique content on your social media networks and website, this regular publishing keeps your restaurant name active. This also helps to establish your business as an authority in your industry as far as search engines are concerned.

Through regular social networking, your online presence manager is also able to grow your social influence by increasing your followers. This gives you a larger market of potential customers and again, builds brand recognition.
Online Presence Management for Restaurants FAQ
Can I Manage My Own Online Presence as a Restaurant?
The overall health of your restaurant business depends on a variety of factors and as the owner and manager, many of those factors make demands on your time. With an already strained schedule and a million different hats to wear, why try to play the online presence manager for restaurants as well? Instead of a half-hearted attempt at managing your restaurant's online reputation why not stick with the job you know and allow a professionally trained online reputation manager for restaurants to step into the scene?
Can I Afford an Online Presence Manager for Restaurants?
You can't afford not to employ an online presence manager for restaurants. To build a successful presence online for your business you have to be actively engaged and present online and if you aren't…well, all hell can break loose. You need boots on the ground to keep your online presence in check and it's always better to have someone with experience to get the job done properly and in a timely fashion.
Why trust the name and reputation of your restaurant to me as an online presence manager for restaurants? Because simply put, I'm good at what I do. If I didn't know how to build online reputations and manage them successfully, then the chances are that you wouldn't have run across me in the first place!