ONLINE REPUTATION MANAGEMENT FOR FINANCIAL PLANNERS
ORM Service for Financial Planners
Improve search results
Get new customers
Increase reviews
Online reputation management for financial planners.
Let's Talk!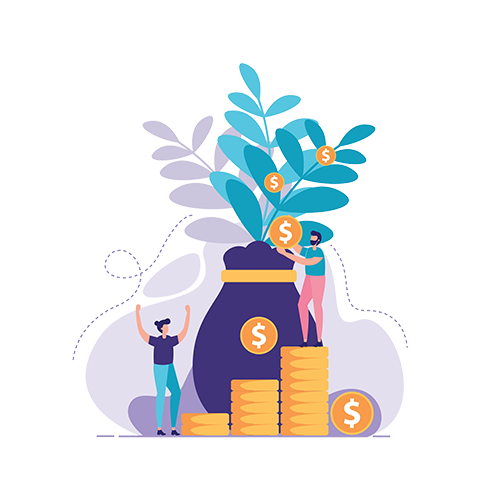 Online Reputation Management Financial Planners
Reputation management for financial planners is crucial. With so much trust put into your services as a financial manager, just one unpleasant review from one client or competitor and your business will suffer. Two such comments and you may as well wave goodbye to your online reputation completely. But what can you do about it? It's out of your hands, isn't it?
You can't prevent people from speaking their mind or sharing their opinion… What you can do, though, is invest in your reputation management by hiring an online reputation manager to track online feedback, respond to questions and feedback online, promote your business online and boost your reputation score, and optimize your online presence for search engine authority. With dedicated curation and growth, an experienced reputation management service such as OPM can help to keep your business reputation honest.
What We WILL do for your Financial Planning Business
The financial planners that hire us, enjoy the following benefits.
Improved Local Search Results
Improved Google Maps Exposure
Improved Google Ads Performance
Increased Leads (calls, form submissions, purchases)
Increased Customer Reviews
Improved Google My Business (GMB) Results
Monitored Reviews (over 100 websites)
Responses to Customer Reviews
Increased Backlinks
Improved Social Media Interaction
Exclusive Marketing Content
About Our Reputation Management for Financial Planners Service
As a reputation management service for various industries and services where trust, reputation, and authority mean everything, we understand just how important it is to keep a watchful eye on every aspect of your business's online presence.
As a financial planner, your clients trust you with their finances, their retirement, their family future, you know how important it is to be able to manage every aspect of your business's online presence. If you're like most working professionals, however, you likely find yourself lacking the time to do the job yourself. This is where we come in.
Our role as a reputation manager for your financial planners service is to work continuously to ensure that you and your business are represented fairly on a wide array of internet forums and to manage your online presence in general. Some of the tools that we use to do this include:
Keeping a watchful eye over your personal or company reputation on online forums, review websites, and professional databases and managing your representation on these services.
Conversing with and responding fairly to feedback and comments left about your financial planners services so that your business is represented professionally yet personably.
Creating unique and creative custom-written content to share the depth of your financial education, educate your audience on the services that you can offer to them, and create an authoritative reputation for your online presence.
Constructing a visually appealing and responsive website for your business that is not just professional in design and compatible with current technology, but one that gives you a professional edge over other financial planners.
Creating social media accounts and growing your social media audience while regularly engaging via these accounts to make your name a recognizable one and SHOW your potential clients that you play an active role in how your business is represented.
Building and curating your Google Business Profile to ensure that you exemplify a reputable presence online.
Optimizing and managing your AdWords Pay Per Click marketing campaigns to present your business as an authority in financial planners and provide a targeted boost within your search engine rankings.
Optimizing your website design as well as your content for search engines to be sure that your future clients understand the extent of your services and how you can change their lives for the better.
When packaged together, these various areas of online reputation management portray your business as one of quality, reliability, and knowledge and that's what makes your services stick out from the rest.
5 Reasons Why Reputation Management for Financial Planners is Important
Through regular monitoring of online comments and feedback about your (and your competitors) business, you can build a better understanding of how you are viewed by clients and what you can do to create a more appealing business in the eyes of your customers.
Not all financial planners are created equal and to stand apart from those in your industry who just don't care about their client's wellbeing, you now have a chance to create a friendly and personable online reputation.
Rather than ignoring online reviews and feedback, responding to them professionally and fairly lets future clients know that you care what your customers think about your service.
With a reputation manager regularly creating dynamic content that is also helpful to clients on your website, you reinforce your status as an industry authority. You also make sure that your business remains at the forefront of the industry with regular mentions across various networks.
As you grow your social network reach you are gaining a wider pool of potential clients as well as ensuring that your business is a more recognizable and reputable name.
What Makes Our Reputation Management for Financial Planners Services the Best?
Why should you trust my reputation management services with the reputation of your financial planning business? Because, like the services that you offer to your clients, the success of what we do is directly linked to our reputation. In layman's terms, if we weren't good at what we do, you wouldn't be here right now.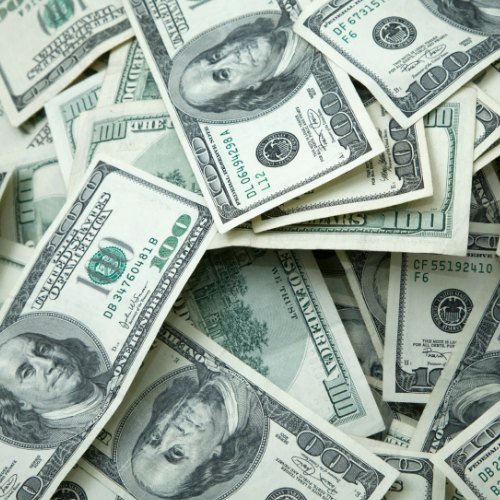 Online Reputation Management for Financial Planners Clinics FAQ
Can I Manage My Own Online Reputation as a Financial Planner?
As a financial planner, you know that there is a wide range of factors that play into a successful financial portfolio. You spend your days managing these various pieces of the puzzle to create a perfect final picture. We do much the same thing as an online reputation management company. As much as we don't have the education and experience that you have to be a financial planner, you don't have the education and experience needed to manage your online reputation successfully. For the sake of everyone, let's all stick to what we do best! 😉
Can I Afford Financial Planners Online Reputation Management Services?
Similar to investing in a new software or computer system for your business, hiring an ORM service is like any other investment that you make for the good of your business. You are investing to make sure that you maintain control of your company's future. What happens if you don't make the investment in your online reputation management? You allow others to control how your business is portrayed online and that's just a little too unpredictable.