Are you a restaurant owner still working on opening after COVID? Navigating these waters can be difficult, but we've got a few helpful tips to help you to make your way through this new territory.
Opening After COVID: How Your Restaurant Can Navigate Reopening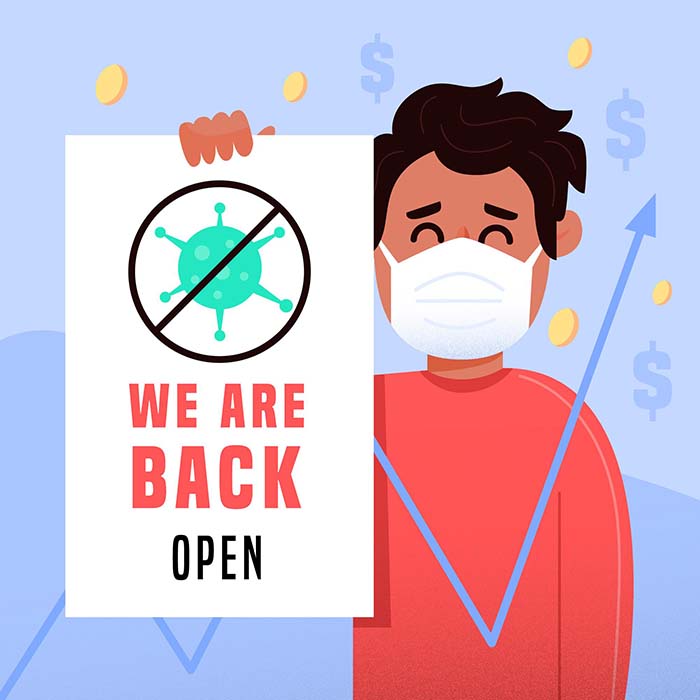 Continue to Focus On Takeout and Carryout
During the peak of the pandemic, your restaurant likely focused on takeout and carry out as a means of keeping some kind of business going. As your restaurant transitions back into offering a dine-in option for customers, don't neglect the effort that you channeled into takeout and carryout services. Things at the moment are still quite precarious and many areas are once again locking down as COVID rates are going back up, so it's beneficial for you to "straddle the fence" as it were. By keeping both sides of your business active, you are better prepared for limitations on business if they should be implemented again.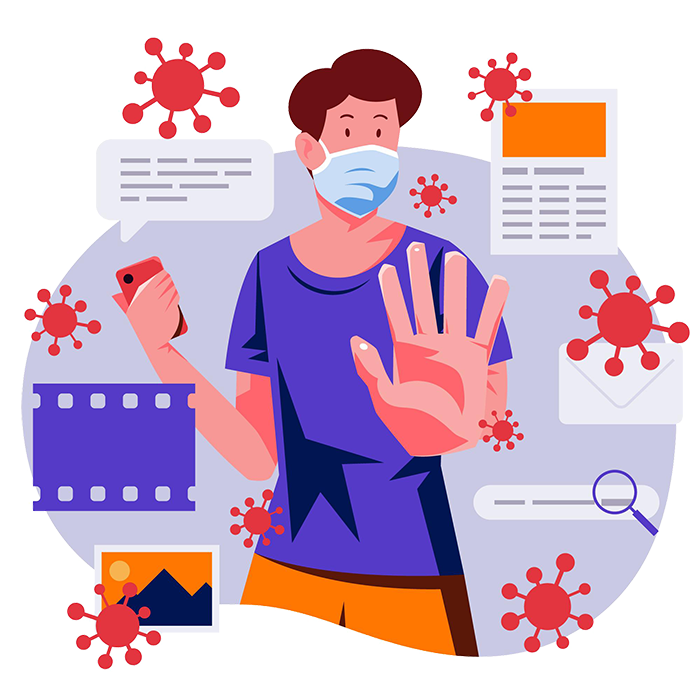 Educate Yourself and Your Staff
By now, most of us are aware of the recommendations from the CDC on keeping ourselves protected against COVID infection and on how to protect others. Although you may feel comfortable with the amount of knowledge that you have, it's still recommended that you brush up on FDA recommendations for restaurants reopening after COVID closings. Once you are familiar with these recommendations, take time to educate each of your staff members on the correct protocol for interacting with customers and for reducing the chances of exposure whilst at work.
Some of the recommendations include:
Reminding staff to stay at home if they have any symptoms of illness or if they have been exposed to anyone with a confirmed case of COVID.
If any employee contracts COVID and goes to work before showing any symptoms, everyone in the workplace must be informed (confidentiality should still be a priority!)
Take everyone's temperature before they begin their shift.
Implement a regular cleaning schedule of frequently touched surfaces.
Implement mandatory mask wearing for all employees and guests in your restaurant.
Enforce social distancing between staff, between staff and customers, and between customers.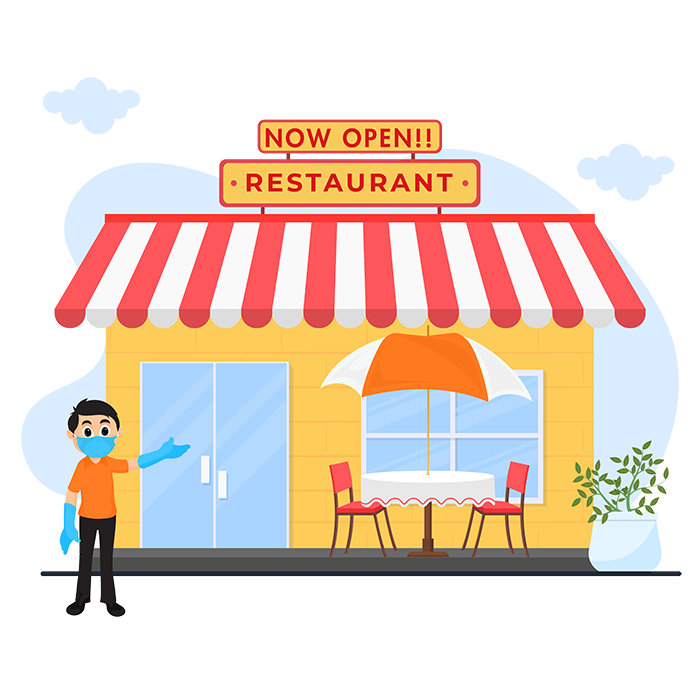 Become More Efficient
In this time of financial instability, many businesses are suffering, but the service industry is suffering particularly badly. As you begin to open your doors once again, put thought into creating a more efficient business. You can even brainstorm with employees for ideas on how you can increase your efficiency and reduce expenses. Not sure where to start? We've got a few suggestions…
Recap training principles to remind staff of how things should be done.
Reduce the amount of food waste your restaurant produces by making alterations to your menu.
Shop around for local vendors who need your business as much as you need theirs in this economy.
Go directly to local farmers and orchards for local produce and lower your costs by cutting out the middle man.
Pass a portion of your savings on to your customers who are also experiencing financial hardship.
Take advantage of financial assistance being offered to small businesses when it is available.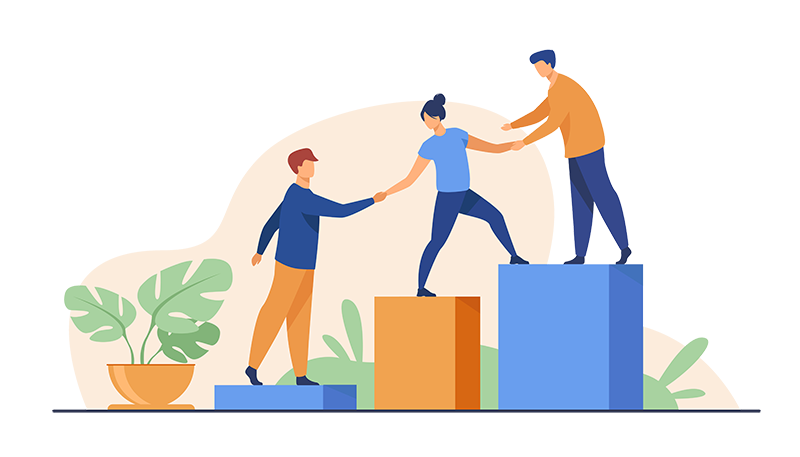 Support Your Employees and Staff Members
During the lockdown period, many individuals have been under extreme pressure – both financial and psychological. Upon returning to work, you may notice that your employees exhibit an increase in depressive symptoms, anxiety, and overall feelings of being overwhelmed. For the well-being of your employees and your business, it's important that you make resources available to employees and staff should they be needed.
The University of Michigan Health program released an article recently entitled "Mental Health in the Workplace During COVID-19: How Can Employers Help?" that contains some very helpful tips for you as an employer. The CDC has also provided a publication for employees who are feeling stressed as a result of the pandemic entitled "Employees: How to Cope with Job Stress and Build Resilience During the COVID-19 Pandemic". This is a publication worth handing out to employees or including in an employee newsletter to increase their own awareness of their mental well-being.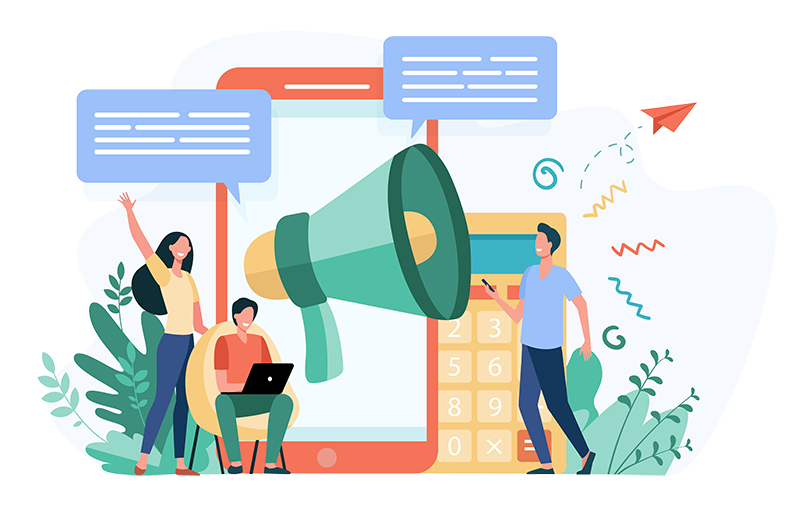 More Affordable Yet Successful Marketing and Advertising
We already discussed the need to become more efficient as a business, but one area where it's particularly important to be more aware of your ROI in your marketing and advertising budget. One of the best ways to do this is to turn to less conventional means of brand exposure. Rather than printing advertisements in a local newspaper or mailing fliers, you can cut down your expense by focusing on digital advertising. We're not just talking about banner ads and CPC programs, however, we're talking about traffic building and SEO campaigns that are targeted towards your local audience. As you improve your online presence your traffic increases and more locals recognize and seek out your business. Better still, the return on investment from this type of advertising and marketing has a much longer lifespan than a temporary physical publication.
Is Your Restaurant Struggling After Opening After COVID?
If your restaurant is struggling with opening after COVID having an online presence manager can help to improve your online standing by increasing your brand recognition and driving more traffic to your website. To discuss how we can help your restaurant specifically, give us a call today at 727-475-6460 for your free consultation.