ONLINE PRESENCE MANAGER FOR DOCTORS
OPM Service for Doctors
Improve search results
Get new customers
Increase reviews
Full-service online presence manager for doctors.
Let's Talk!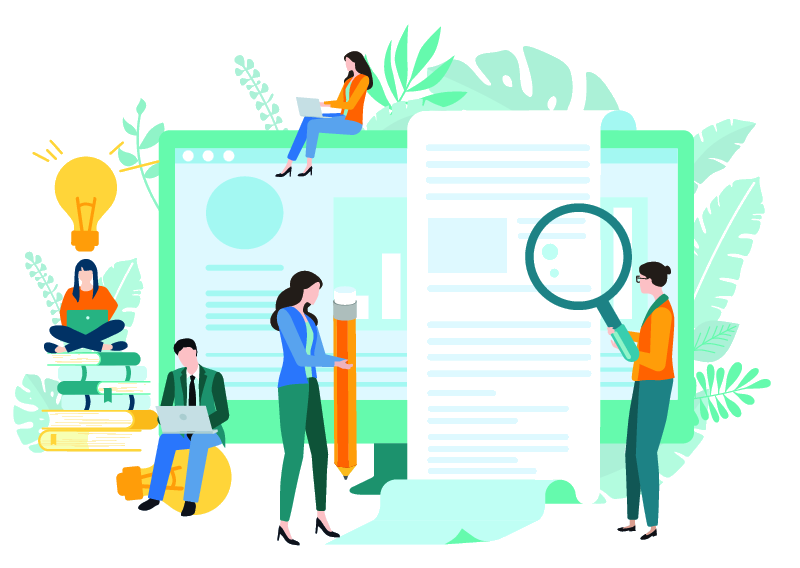 Online Presence Manager for Doctors
A reputable online presence manager for doctors is as crucial as an experienced office manager. Where your office manager keeps your physical office in order, your online presence manager is responsible for monitoring and maintaining your online presence. This includes things like monitoring your online feedback and reviews, curating your social media accounts, and optimizing your website and content for search engine rankings. You've worked hard to build your practice and the reputation that draws new clients through the door, so don't let a lack of online presence reflect otherwise.
What I WILL do for your Business
The doctors that hire me, enjoy the following benefits.
Improved Local Search Results
Improved Google Maps Exposure
Improved Google Ads Performance
Increased Leads (calls, form submissions, purchases)
Increased Customer Reviews
Improved Google My Business (GMB) Results
Monitored Reviews (over 100 websites)
Responses to Customer Reviews
Increased Backlinks
Improved Social Media Interaction
Exclusive Marketing Content
My Online Presence Manager for Doctors Service
As an online presence manager, I work with clients in various industries, but nowhere is the lack of online presence management so apparent as it is in the healthcare sector. Unfortunately, as our daily lives become increasingly digital, this lack of curation is beginning to take a larger toll on the success of healthcare practices everywhere. Without the help of an online presence manager for doctors for your practice, your online presence will not just fall into disarray, but your business could go completely unnoticed by one of the largest audiences in the market for your services. More and more patients are turning to online reviews, online content, and an active social media presence to determine which medical practice they will give their business to and you can't afford to let those patients slip through the cracks! You need an online presence manager for doctors on your team.
Competition is tough in the medical field and it's only made tougher when you aren't playing a proactive role in shaping the virtual profile of your business. So, it's time to invest in someone who has the experience and means to help you to do that – an online presence manager for doctors. Some of the tools that I implement while doing this include:
Overseeing your practice's reputation online through regular monitoring of online forums, review websites, and professional databases.
Reviewing feedback and comments left by clients about your practice in a way that reflects professionalism and personal warmth.
Creating and sharing unique custom-written content pertinent to your area of expertise that will both engage and educate your audience.
Develop an aesthetically pleasing responsive website that is compatible with current technology while being professional in appearance and simple to navigate.
Engaging with clients and potential clients via social media networks and developing your social media audience to improve your brand recognition as well as exemplify your bedside manner.
Establishing and curating your Google Business Profile to maximize your online real estate and present to potential clients as an authority in the healthcare field.
Develop and manage your AdWords PPC marketing campaigns to optimize your advertising budget while attracting clients who are searching for your services.
Augmenting your website content and website design for search engine spiders to be sure that your practice is accurately represented in the correct fields for the correct search terms.
By combining these tools and with an attentive eye, I develop a consistent representation of your practice's reputation, quality of service, and attention to care and that's what makes your "brand" stand out from the competition.
5 Reasons Why an Online Presence Manager for Doctors is Important
It's not always easy to get honest feedback about what patients think of your practice. By regular monitoring of online client feedback, however, you can get an honest and uninfluenced review from patients and use this information to make any necessary improvements to your practice.
As a doctor, it's hard to take the time needed to really get to know your patients, but by developing a warmer online presence, you can let your potential patients know that you do care about them and about your field of practice.
When patients take the time to leave feedback or reviews on your business it's good manners to respond appropriately. Obviously, as a doctor, you don't have the time to do this yourself, but having an online presence manager do it for you will let your patients know that you appreciate their patronage.
Having an online presence manager for your clinic who regularly shares dynamic and informative content through your website and social media outlets keeps your content fresh. It also lets search engines and customers know that you are an educated authority with a genuine interest in your field.
As your online presence manager develops your online influence, they also expand your social reach. This increases recognition of your "brand" but also exposes a wider audience to your practice.
Online Presence Management for Doctors FAQ
Can I Manage My Own Online Presence as a Doctor?
If I came to you and asked you "Can I do my own appendectomy?" what would your answer be? Aside from shock, you would likely tell me that this was an absurd question because I lacked the education, understanding, and experience required to perform surgery – even such a routine procedure. Attempting to manage your own online presence is much the same. Without the right tools, education, and understanding, you can certainly try to do the job yourself, but there's also a possibility that you'll wind up doing more harm than good.
Can I Afford Doctor Online Presence Management Services?
Hiring an online presence manager for doctors is an investment in your medical practice. It provides you with a professional manager of all online aspects of your business so that you can maintain control of your online presence without having to do it yourself. This means getting results without having any more demands put on your already tight schedule. How much is your time worth? I guarantee it's worth more than the overall investment you will make in your online presence management service.