ONLINE PRESENCE MANAGER FOR BARS
OPM Service for Bars
Improve search results
Get new customers
Increase reviews
Full-service online presence management for bars.
Let's Talk!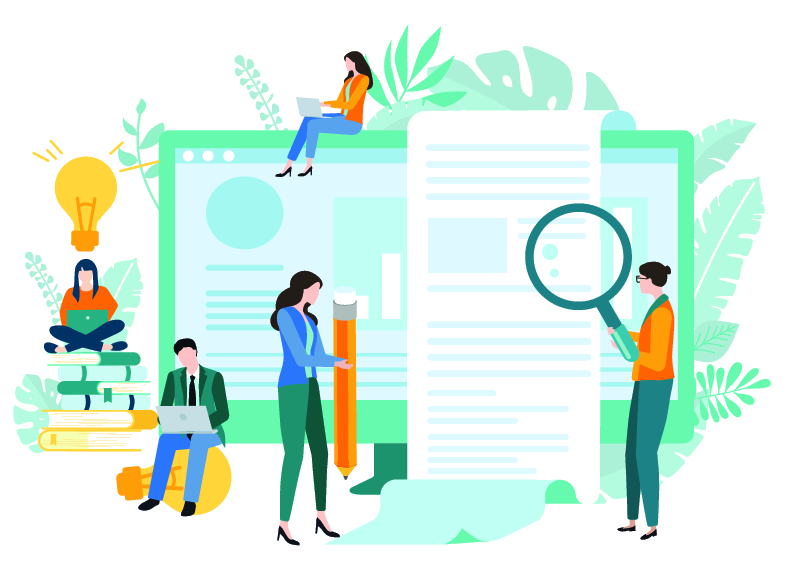 Online Presence Manager for Bars
An online presence manager for bars may seem like a questionable investment, but did you know that in our digital age organic search engine results are the most likely to result in the highest return on investment? Yes, even as a brick and mortar business like a bar, digital traffic is what is driving patronage. The question is, do you know what that digital traffic is seeing when they search for you?
One of the best and one of the worst things about online presence is that it allows others to share your business with a very large audience in a very short time span. This is great news if the information being shared about your bar is beneficial…not so great if it's a customer who had one bad experience. So, how do you ensure that what is portrayed online is an accurate image of your bar? By hiring an online presence manager for bars.
What I WILL do for your Business
Bar owners that hire me, enjoy the following benefits.
Improved Local Search Results
Improved Google Maps Exposure
Improved Google Ads Performance
Increased Leads (calls, form submissions, purchases)
Increased Customer Reviews
Improved Google My Business (GMB) Results
Monitored Reviews (over 100 websites)
Responses to Customer Reviews
Increased Backlinks
Improved Social Media Interaction
Exclusive Marketing Content
My Online Presence Manager for Bars Services
As an online presence manager for bars, I work with bars around the nation who want to gain more control over how their business is represented through various digital outlets. In such a competitive industry a bar or club owner can find it hard to get an advantage over the competition, but with the right resources, it is possible.
A reputable online presence manager can help to shape the way that your business is portrayed online. Not only that, but they can multiply the impact of your current marketing campaigns by growing your search engine authority, expanding your social network reach, and creating more personable relationships with your bar's followers.
Managing a bar's online presence is part advertising, part marketing, part development, part design, and (a large) part experience. Using a range of tools and skills, a presence manager for your bar can put all of these skills to use for you. Some of the tools that I use to pull together the ultimate OPM package for my bar clients include:
Tracking activity on popular professional databases review websites, and online forums that relate to your bar and managing that activity appropriately.
Monitoring feedback and comments left for your bar by clients and responding to them in a personable but professional manner to let your clients know that you are actively listening!
Frequently writing and sharing unique content pertaining to your bar, your town, local events, and specials you are currently offering to attract and engage potential patrons.
Designing a fully responsive yet visually appealing website design that properly reflects the atmosphere of your bar while also remaining professional and technology-compatible.
Maintaining active social media networks by interacting with current followers and promoting network growth to improve your business exposure and demonstrate active involvement in the lives of your loyal patrons.
Developing and making use of your Google Business Profile to create a presence in one of the largest business networks online today as well as to establish your business as a recognized establishment of authority.
Utilizing keyword optimization tools to magnify the impact of your AdWords PPC marketing campaigns to provide you with the most efficient use of your AdWords budget and managing those campaigns for maximum results.
Search engine optimization of your website and your website's content for optimal search engine spidering so that your potential patrons can easily find your business based on specific key terms.
Utilizing these various tools as a multi-pronged approach to your bar's online presence allows me to target various diverse audiences and create a solid online reputation for your bar.
5 Reasons Why an Online Presence Manager for Bars is Important
Soliciting feedback about your business can be tricky and holding study groups to get a better impression of what people think about your bar can be tricky. Using reputable online presence management services, however, you can get unsolicited feedback that is honest and absolutely free. This will then allow you to make changes to your business to accommodate the preferences of the majority of your clients.
Owning a bar is a cut-throat business and it's not uncommon for rumors to spread in an attempt to bring down your bar in favor of another simply due to patronage. You can help to combat this type of warfare by creating a personable online reputation, one where you respond to feedback professionally and warmly, and you show clients that you genuinely do care about what they think.
Reviews and feedback are a daily occurrence for bars and restaurants, but did you know that simply responding to these can improve your business standing in the eyes of clients? Not only are you thanking those who took time to leave positive reviews, but you are also taking the opportunity to address any patrons who may not have been satisfied with your business. Simply by showing that you are invested in your business and care about the experience of your patrons, you can attract local regulars and earn second chances.
When a reputation and presence manager regularly creates and shares unique and interesting content to your site and social networks, you are letting search engines know that you are an authority in your industry, a resource that can be trusted. Plus, regular posting can work wonders in keeping your bar's name at the forefront of everyone's mind!
Actively working with your social networks, an online presence manager for bars can increase the reach of your business online by curating your existing followers and growing your followers.
Online Presence Management for Bars FAQ
Can I Manage My Own Online Presence as a Bar Owner or Manager?
Managing any small business can be a headache at the best of times, but managing a bar adds in a variety of added challenges that leave you short on time and mentally drained. With your existing responsibilities owning or managing a bar, you simply don't have the time to learn the skills needed to efficiently act as an online presence manager for bars too. Leave this job to the professionals and spend your time doing what you do best.
Can I Afford an Online Presence Manager for Bars?
Owning or managing a bar requires plenty of investment capital, but can you afford to make one more investment and bring an online presence management service on board? You can't afford not to. As one of the most significant sources of traffic to your business, the online world can easily make or break your bar, so you need someone with experience and talent to ensure that you get "made" rather than broken!
It's a fair question to ask. Having owned multiple small businesses in the service industry I know what it takes to get to the top and I have the skills and discipline to do that as an online presence manager for bars for your business too. Aside from that, if I wasn't good at what I do, you wouldn't have found my website, would you?