Google ranking factors are constantly morphing based on updates and alterations to the Google algorithm. As these updates and alterations take place it's entirely possible to see your site go from $500 a day in revenue to less than $100 – in fact, I have a good friend who reported this very scenario after the most recent algorithm change. To prevent this from happening to you, it's crucial that you stay on top of Google algorithm updates and make the necessary changes to your SEO approach as soon as possible. With this in mind, today I want to spend a little time talking about Google ranking factors for 2018 so far and how those ranking factors play into returning search results.
The Basics: What Are "Google Ranking Factors"?
Google ranking factors are the individual elements of a site that Google takes into consideration when ranking your website in their search engine. These factors vary widely but their basic use is to give preference to sites offering the most relevant content and to improve the overall internet experience.
The Recent Google Algorithm Update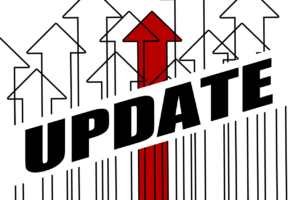 Less than two weeks ago Google confirmed their most recent update to their core search ranking algorithm. The update was suspected prior to this confirmation when site owners everywhere started noticing a change in their site rankings.
When acknowledging the algorithm update, Google said that there was "no 'fix' for pages that may perform less well other than to remain focused on building great content". So, it would seem that the basic principle of SEO hasn't changed all that much – content is king. But what else currently influences the SEO standing of your site? What SEO ranking factors should you be focusing on at this point in 2018?
Google Ranking Factors to Focus on So Far in 2018
1. Quality Content
Content is still king. Without high-quality original content on your website, visitors to your site are going to bounce right out of there and that doesn't bode well for your SEO ranking.
So, just what does quality content mean?
Well written content.
Lengthy but not too lengthy informative content.
Content that addresses specifically what your website visitors are searching for.
Content that utilizes keyword research for topic selection.
Content written and optimized for voice search functions.
Utilizing targeted and optimized rich snippet information to allow users to preview content prior to clicking through to your site.
2. Responsive Design
Mobile compatibility is no longer a suggestion but a requirement. Google recommends making sites mobile through the use of a responsive design so that your HTML and URL of a page remains the same while content is served in a way that is optimized for the screen.
3. HTTPS
Since 2014 Google has used HTTPS as a ranking signal for websites, but in 2017, they announced that HTTPS will become more important than ever in 2018. According to Google news, as of July 2018, Google Chrome will begin flagging websites that do not utilize HTTPS as "not secure" in the URL bar. So, while utilizing HTTPS may not have a huge influence on ranking at the moment, come July, this will likely change drastically.
4. Improved User Experience
User engagement is a significant factor in ranking a website in search engines. When users become frustrated with poor website design or content, they will leave your site. On the other hand, if you make your site and your content appealing to users they will stay longer on your site – a factor known as "dwell time" that factors into your site's Google ranking.
5. Speed
According to Google announcements, come July 2018 website speed is going to influence your websites Google mobile ranking. Google's mobile-first index focuses on the use of mobile browsers and the mobile compatibility of your site, but with slow load times, your site will fall short in both of these areas. To improve the mobile user's experience, use a page speed test tool to identify and rectify lagging.
6. On-Page SEO
On-page SEO is still a ranking factor for Google, so it's crucial that you pay attention to on-page SEO elements when creating content. This means using and optimizing meta tags, utilizing schema markup, and optimizing your internal link structure.
Meta Tags
When optimizing meta tags pay attention to your title tag and page descriptions, I find YOAST to be a helpful way to remember to do this for every post and page on my sites.
Schema Markup
Utilizing schema markup is a phrase that tends to trip users up quite frequently. Schema markup is a hidden aspect of your site that exists to provide search engines with easily readable information about your content. There are over 600 types of information that can be included in the schema of your site, so it can become overwhelming if you are unfamiliar with using schema markup. I would suggest adding schema to your pages using JSON-LD by utilizing a generator like this one.
Optimizing Internal Link Structure
Optimizing your internal link structure isn't just beneficial for users of your site, it's also beneficial for search engines. When optimizing your internal link structure there are five main areas you should concentrate on – helping users to find content, managing the flow of traffic on your site (link flow), creating a content map to connect specific content topics, canonicals, and prioritizing the search engine indexing of certain pages over others.
7. Backlinks
Lastly, backlinks are another significant focal point for Google ranking. For your website to rank well it must appear as an authority source and one of the best ways to do this is to EARN relative and authoritative backlinks. Notice I emphasized the word EARN – buying backlinks will end up in heartache, don't do it.
Quality backlinks can be incorporated in your site using a variety of methods including using client case studies, creating infographics, expert rundowns, offering free tools, highlighting authorities and influencers in your niche, and providing industry surveys that offer valuable and relevant data to others in your industry.
The Request for Transparency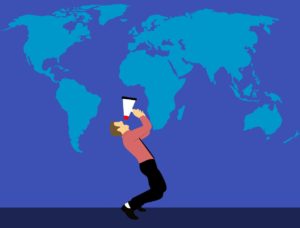 A little over a week ago, it was announced that the EU intended to ask Google (and other search engines, online platforms, and commerce sites) to explain their ranking factors. They are also to be asked to reveal why companies are removed from or penalized in listings.
The purpose of this request is to make a fairer market. To give the "little guys" a chance as it were when it comes to running against the big dogs in the pack. The hope is that this transparency will help to level the playing field between those dominating sites like Amazon and their smaller business competitors.
Can the EU force companies like Google to give up the "secret formula" for their search engine ranking algorithm? According to the EU, this is not what is being asked of them, what will be asked is a 15-day notice period BEFORE any changes take place and the provision of individual explanations for when sites are delisted or rejected. This means that no longer would you receive retroactive notices that terms have already been changed, but that they are going to change. It also means that rather than receive a broad list of generalized reasons, you would receive a specific reason for any delisting or rejection of your site.
Bundled in with the proposed EU rule, search engines, platforms, and commerce sites will also be required to note any preferential treatment of vendors on marketplace platforms. This note must include the preferential treatment itself and provide access to consumer data and ranking information.
Although the proposed regulations by the EU may hold promise for those sites that have always struggled against their larger competitors, the depth of disclosure required could quickly become a detriment to those who work hard to build their online presence. For the moment though, this rule is little more than a proposal that is expected to be made public in April of this year. After going public, it must then be adopted by the European Parliament and the member states before it can go into effect. That said, it's certainly something to keep tabs on whether you're a retail giant or a brand-new start-up because it could result in the biggest shift of search engine ranking factors to date.
Worried About Your Site and the Current Google Ranking Factors?
If you are worried that your current website setup isn't conducive to the new changes in Google ranking factors, it's time to call on a professional. I currently have two slots available for SEO clients who are looking for help with improving their web presence (including SEO standing), but hurry because these slots go fast! Just call me toll-free at 727-475-6460 for a free consultation and I will get your site started on the road to success!