REPUTATION MANAGEMENT FOR RESORTS AND SPAS
ORM Service for Resorts and Spas
Improve search results
Get new customers
Increase reviews
Professional online reputation management for Resorts and Spas.
Let's Talk!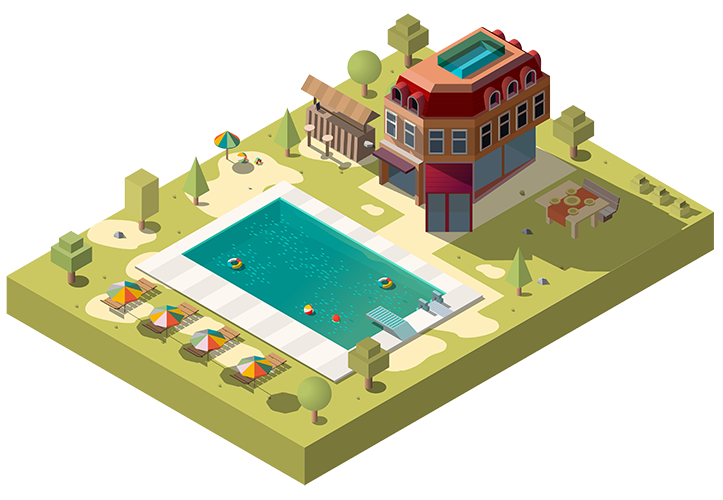 Reputation Management For Resorts and Spas
Reputation management for resorts and spas is a necessity, yet so few resorts and spas are implementing this kind of service simply because they don't know that it exists. When you run an "offline" business, it's easy to fall behind the times with "online" technology, but as a business that depends on reputation and a professional image, your company can't afford to overlook reputation management for resorts and spas any longer.
Clients who frequent your resort and spa are the pulse of your business. It is their opinion of your services that determine whether your business succeeds. It is their opinion that determines whether their friends or family are referred to you. It is their opinion that can utterly destroy your reputation if you don't have reputation management for resorts and spas in place. It's the job of a reputation manager for resorts and spas to make sure that the online reputation of your business is one that reflects the quality of service you provide and the investment that you have put into it.
What We WILL do for your Resorts and Spas Business
Resorts and Spas that hire us, enjoy the following benefits.
Improved Local Search Results
Improved Google Maps Exposure
Improved Google Ads Performance
Increased Leads (calls, form submissions, purchases)
Increased Customer Reviews
Improved Google My Business (GMB) Results
Monitored Reviews (over 100 websites)
Responses to Customer Reviews
Increased Backlinks
Improved Social Media Interaction
Exclusive Marketing Content
About Our Reputation Management for Resorts and Spas Service
As a reputation manager, I work with businesses in various niches, but lately, I find myself more in demand by the hospitality and service industry. These are competitive businesses that have focused on their physical presence for so long that they have neglected their online presence. This has become more of a problem over recent years as increasing numbers of customers seek out business online.
Whether you have neglected your online reputation completely and thereby have no credibility behind your brand or whether you have been lax in monitoring feedback from customers and allowed one unsatisfied client to slander your business across the net, you need reputation management for resorts and spas to set things right.
As I work with you on reputation management for resorts and spas, I create a plan of action designed to develop, improve, and broadcast your online reputation. In turn, this improves how potential clients perceive your business even before they step through the door. Some of the tools that I use to do this include:
Regular monitoring of online forums, professional databases, and review sites to manage any mentions of your business that may impact your business reputation.
Responding to comments and feedback left for your resort and spa online and interacting with clients online giving you a professional and personable appearance.
Writing and sharing custom content to keep your audience engaged and show your authority in your niche.
Developing a responsive and visually appealing website design that is both professional and compatible with current technology giving you a competitive advantage.
Interacting with and growing your social media networks to increase your brand recognition and show your personal involvement with your own brand.
Developing and curating your Google business profile to ensure that your business is included in the largest online business directory.
Building, optimizing, and managing your AdWords PPC marketing campaigns to target high traffic, low-cost key terms and make the most out of your marketing budget.
Optimizing your website content and your website design to accurately target the key terms that are pertinent to your business and increase your search engine presence.
By combining these various tools and tactics, I am able to develop a well-rounded and positive representation of a reputable resort and spa that will help you to stand apart from the competition.
5 Reasons Why Reputation Management for Resorts and Spas is Important
Monitoring client feedback online will give you a better impression of what clients think about your business without influence so that you can note any changes that need to be made to improve customer satisfaction.
Regular interaction with clients online will give you the chance to build a warm and personable atmosphere for clients before they step foot in your resort and spa. Clients are more likely to visit your resort and spa when they already feel comfortable with you.
Reputation management for resorts and spas will allow you the chance to respond to reviews and feedback left for your business in a professional way. This lets clients know that you are thankful for their patronage and concerned about their satisfaction.
With a reputation manager creating and sharing unique content, you add informational value to your website and establish your business as an authority in your niche. Regular unique content sharing also keeps your name in the front of people's minds increasing your brand recognition.
With regular interaction on social media networks, you will also experience rapid growth of your social media audience. In turn, this growth results in a larger network of potential customers.
Get Started!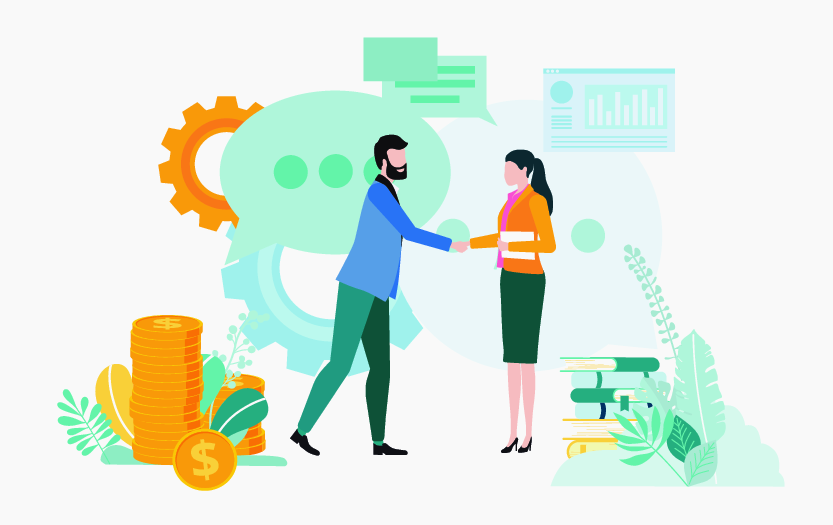 What Makes Our Reputation Management for Resorts and Spas Service the Best?
When looking for reputation management for resorts and spas, what makes me the best choice for your business? With two decades of small business ownership experience, I know how to elevate a business into the spotlight. Simply put, I am good at what I do, you found me, didn't you?
Online Reputation Management
for Resorts and Spas FAQ
Can I Manage My Own Online Reputation as a Resorts and Spas?
You could…but you shouldn't.
To properly handle reputation management for resorts and spas you need to have the necessary experience, education, and tools to do the job well. Just as I wouldn't expect to be able to jump into your shoes and run a successful resort and spa, you shouldn't assume that online reputation management requires any less training and expertise.
Can I Afford Resorts and Spas Online Reputation Management Services?
YES
The reputation of your resort and spa is what determines your success. A pristine reputation that depicts a reputable business will draw business to your door. Alternatively, a questionable reputation that depicts a questionable business will do nothing for your bottom line. Make an investment in the future of your business and invest in reputation management for resorts and spas.