REPUTATION MANAGEMENT FOR REALTORS
ORM service for Realtors
Improve business search results
Get new customers
Increase customer reviews
Full-service reputation management for realtors.
Call Now
727-475-6460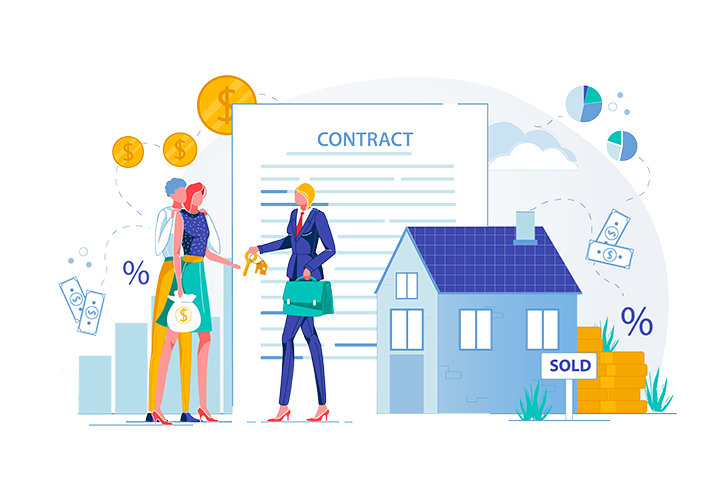 Reputation management for realtors is about more than controlling how your business is perceived online, it's about how you respond to and manage online feedback for your business and services.
As a realtor, you already know that the competition out there is fierce. Realtors are scrambling for good listings, fighting for the families in search of that perfect family home… With so much competition, just a single negative online review of your services can be the end of your career. Fortunately, with the help of a good brand repute consultant, you don't have to worry about your online presence destroying the career that you have worked so hard for.
About My Reputation Management for Realtors Service
As an online reputation manager for a variety of small businesses in a range of diverse niches, I have the tools and experience needed to help you to stand above the competition. Whether you need to rebuild your reputation after one disgruntled competitor took to the web or whether you simply want to monitor your online reputation on a regular basis, I can help.
There are a variety of methods that I implement for my realtor clients to manage their online presence, these include:
Monitoring and management of your reputation on online forums, professional databases, and review websites.
Interaction with and responding to active customer feedback and comments to give your business a professional yet personable appearance.
Regular posting of unique content to portray your knowledge of real estate and educate your potential clients about the services that you offer.
The building of a responsive and appealing website design that is compatible with current technology and that gives you a professional edge.
Social media interaction and growth to spread your influence and SHOW your potential clients how involved you are with your business and customers.
Building and maintenance of your Google Business Profile to present a professional and reputable presence online.
Management of and optimization of your AdWords PPC marketing campaigns to increase trust in your business and create an air of authority.
Search engine optimization of your website and content to ensure that your potential clients understand the variety of local services that you offer and how you can provide more than your local competitors.
When used in combination, these various aspects of managing your business's online presence create a solid front of a knowledgeable, personable, and reputable realtor and that's what your clients want to see!
5 Reasons Why Reputation Management for Realtors is Important
Actively managing your online reputation may be the only thing that sets you apart from your competitors and with such fierce competition you need to take every advantage you can get!
By managing your realtor reputation online, you are actively representing your business as a PERSON. Rather than giving the appearance of a corporation, offering a personal touch to your clients is what connects you to them and increases their likelihood of choosing you as their realtor.
As a realtor, a single negative review from a client can quickly turn off future potential clients. By responding to and quickly managing this type of feedback you let your clients know that you care about them and what they think. You are also letting them know that you are human and while mistakes happen you aren't afraid to own up to them and put things right when necessary.
To succeed in any type of service business it's crucial that you appear to be an authority in your industry. By regularly creating and optimizing content, you present an authoritative front and encourage confidence in your name.
Building relationships is a major component of your success as a realtor and when you maintain a regular social network presence, you build an increasing number of relationships within your community.
What Makes My Reputation Management for Realtors Service the Best?
Simply put, I am the best reputation management for realtors consultant because I am you. I have been a small business owner for most of my adult life and what drove me to develop my reputation management services was a lack of these services for my own businesses. I believe that small business owners should support each other by providing professional but affordable services that don't skimp on the necessities but that also don't pad your bill with unnecessary expense.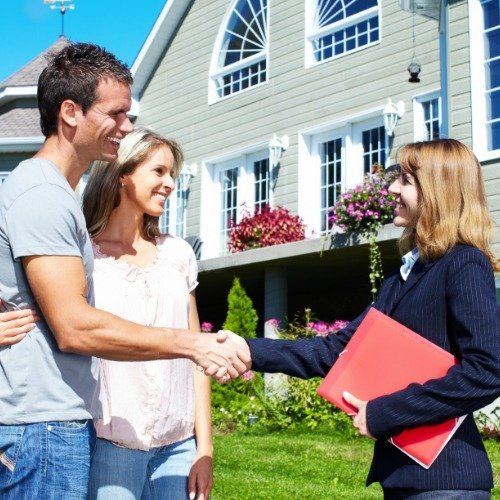 Online Reputation Management for Realtors FAQ
Can I Manage My Own Online Reputation as a Realtor?
Yes, but it's not recommended. Not only does having a personal stake in your business make it hard to maintain a cool head in times of negativity, but it also means that you are running low on time. Actively managing your online rep requires time you don't have and tools that you aren't familiar with to stay on top of your game, but an experienced ORM can easily take on this task for you.
Can I Afford Realtor Online Reputation Management?
You can't afford not to invest in your digital presence strategy. By neglecting your online reputation you aren't just letting your business fall by the wayside, you're giving your competitors the opportunity to hijack your clients! Fortunately, my realty reputation management service is built with your small business budget in mind so you don't have to stretch your budget to uncomfortable levels to properly manage your online reputation.
Online Reputation Management for Realtors Prices
You might be surprised to find that my online reputation management for realtors prices are astoundingly affordable. Unlike other online presence managers for realtors, I have decades of experience owning and managing small businesses. This experience means that I understand the budgetary constraints that come with owning your own business. I price my services to suit the budget of a small business owner because I'm not selling you on services that your small business doesn't need. You shouldn't have to pay the same prices as a million-dollar corporation to have your small business reputation management done properly.
My All-inclusive OPM/ORM Packages include: