REPUTATION MANAGEMENT FOR MOVERS
ORM Service for Movers
Improve search results
Get new customers
Increase reviews
Affordable online reputation management for movers and moving companies.
Let's Talk!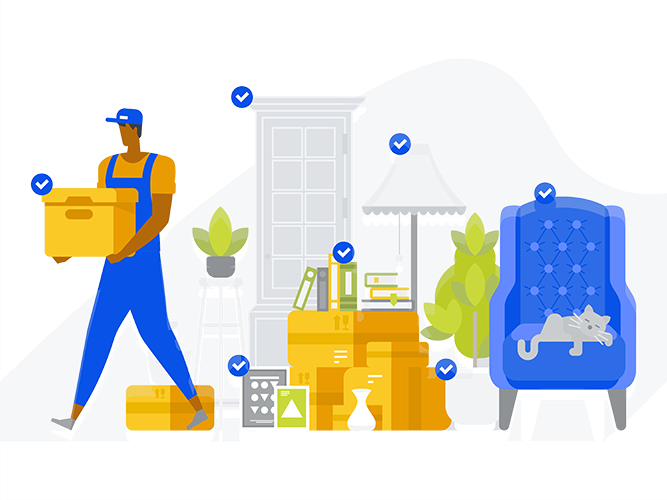 Online Reputation Management For Movers
Reputation management for movers isn't just important, it's a critical element in the success of your business. In an industry that relies so heavily on the opinion of others, just one unpleasant review can cast a shadow of doubt over the quality of service your company provides. The question is, what can you do about it?
Obviously, you can't stop customers from sharing their experience with your business. You can do everything in your power to ensure that their experience with your company is a good one, but what about those clients who just can't be satisfied? How do you stop their feedback from ruining a business you worked hard to build from the ground up? The answer, of course, is to invest in a reputation manager.
Reputation management employs the services of an experienced reputation manager to track online feedback, promote your business online, respond to questions online, boost your reputation score, and optimize your online presence for search engine authority. Through dedication, a reputation management for movers professional will be able to both grow your business and maintain a positive online reputation.
What We WILL do for your Business
The moving company owners that hire us, enjoy the following benefits.
Improved Local Search Results
Improved Google Maps Exposure
Improved Google Ads Performance
Increased Leads (calls, form submissions, purchases)
Increased Customer Reviews
Improved Google My Business (GMB) Results
Monitored Reviews (over 100 websites)
Responses to Customer Reviews
Increased Backlinks
Improved Social Media Interaction
Exclusive Marketing Content
About Our Reputation Management for Movers Service
Reputation management for movers is a unique niche because one misstep can make or break your business. For this reason, it's crucial that your reputation manager be able to keep a watchful eye on every element of your moving company's online presence.
As a moving company, you know the in's and outs of small business. You understand the importance of managing your presence online, yet you likely lack the time to do the job yourself. Fortunately, we can help.
When we take on reputation management for movers like you, we work tirelessly to ensure that your moving company is fairly represented through various online outlets and that any footprint of your business online is a footprint that should be followed. Some of the methods that we use to curate your company's online presence include:
Monitoring and managing your company reputation through review websites, online forums, and professional databases.
Responding professionally and calmly to feedback and comments left online about your moving services to ensure that your business appears personable as well as professional.
Providing unique, custom-written content that is pertinent to your industry that is designed to engage, educate, and sell your company services to your audience while also creating an authoritative online presence for your company.
Building and perfecting a responsive and visually appealing website for your moving company that is both professional in design and compatible with current technology.
Setting up social media accounts and expanding your social media audience while also regularly interacting with others via these accounts to create a recognizable name for your company and show potential customers that you genuinely care about your company's reputation.
Setting up and optimizing your Google Business Profile to be sure that your business appears in one of the largest online business directories making sure that your company is seen as a reputable one.
Developing, optimizing, and managing your AdWords Pay Per Click marketing campaigns to target local moving clients, represent your business as an authority, and boost your search engine rank.
Analyzing and optimizing your website design and content to target search engine terms representative of your business niche and educate potential clients on the extent of your moving services.
By using these tools together as a package, we are able to represent your business as a reliable, quality, and knowledgeable business – something that makes your moving company stand out from the competition.
5 Reasons Why Reputation Management for Movers is Important
As a service business, it's important that your clients are satisfied with your company's services. Curated reputation management for movers can help you to get a better understanding of what clients like and dislike about your business allowing you to make any necessary changes to increase customer satisfaction.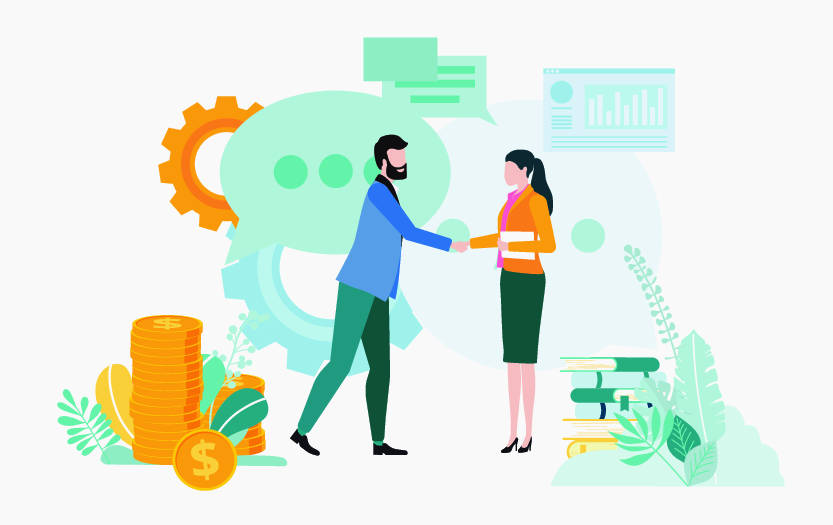 As a service business, it's important that your clients are satisfied with your company's services. Curated reputation management for movers can help you to get a better understanding of what clients like and dislike about your business allowing you to make any necessary changes to increase customer satisfaction.
Skillful reputation management for movers allows you to create a more personable and friendly image of your business online which sets your business apart from competitors who just don't care about their client's satisfaction with service.
An experienced reputation manager for movers responds professionally and fairly to online feedback and reviews, showing that your company cares about what customers think. This helps to make clients feel valued and important.
By creating regular unique and dynamic content on your website, a moving company reputation manager reinforces your position as an educated authority in your niche and keeps your company name active online.
Through reputation management, your social networks will gain followers and a wider pool of potential clients will learn about your business. Additionally, regular posting and interaction on social media will ensure that your company name is more recognizable and reputable.
What Makes My Reputation Management for Movers Service the Best?
Why should you choose our reputation management for movers service with the reputation of your company? Because we have decades of experience as a small business owner and understand the unique challenges that that presents. But more importantly, we're good at what we do, if we weren't you wouldn't have found us in your search for reputation managers for movers.
Online Reputation Management
for Movers FAQ
Can I Manage My Own Online Reputation as a Mover?
Owning and managing any small business requires a lot of specialized knowledge and a large time commitment. The chances are that your available time to master another skill is limited and without the appropriate education, you simply can't manage your company's online reputation effectively. Instead of making a slapdash effort in online reputation management and potentially making things worse, leave the job to the professionals and focus on what you do best instead.
Can I Afford Movers Online Reputation Management Services?
As a business owner, you have to invest in various aspects of your business all the time. Online reputation management services for movers is just one more investment made for the good of your business. By investing in an experienced and reputable reputation manager for movers, you make sure that you stay in control of how your business is portrayed online and you direct your future success rather than leaving it to the unpredictable opinions and reviews of others.