REPUTATION MANAGEMENT FOR HOTELS
ORM Services for Hotels
Improve search results
Get new customers
Increase reviews
Professional online reputation management for hotels.
Let's Talk!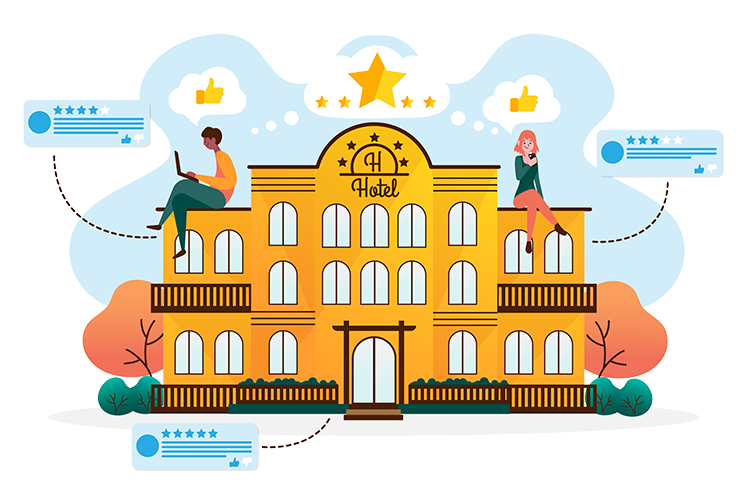 Reputation Management For Hotels
Reputation management for hotels is a crucial aspect of running a business that is so heavily concentrated on word of mouth recommendations. Still, it's something that many hotels these days neglect to even address due to a simple lack of time. That failure to address your business's online reputation, however, could be costing your business in more ways than one.
Just an accidental misbooking or one ticked off hotel guest who takes to the thousands of hotel review and feedback sites online can cost you hundreds of thousands of dollars a year. That's why it's so important to pay attention to your hotel's online presence and if you don't have the time to do it yourself, hire someone like us who does. Someone with a range of tools in their arsenal to ensure that your business is represented fairly online.
What We WILL do for your Hotel Business
Hotels and resorts that hire us, enjoy the following benefits.
Improved Local Search Results
Improved Google Maps Exposure
Improved Google Ads Performance
Increased Leads (calls, form submissions, purchases)
Increased Customer Reviews
Improved Google My Business (GMB) Results
Monitored Reviews (over 100 websites)
Responses to Customer Reviews
Increased Backlinks
Improved Social Media Interaction
Exclusive Marketing Content
About Our Reputation Management for Hotels Service
As reputation management consultants, we work with a vast number of businesses that are faced with such public criticism. Being under the spotlight isn't necessarily a bad thing – hey, it gets the word out! – but being under the spotlight for the wrong reasons can be devastating to the success of your hotel. Fortunately, with a reputation manager on your team, you can maintain a vigilant watch over your hotel's online reputation and immediately address any concerns before they get blown out of proportion and ruin what you have worked a lifetime to build.
Whenever we take on a hotel reputation management client, we know that the task is going to be a challenge, but it's one that we welcome. Why? Because we have the tools in our portfolio to ensure that your hotel is professionally represented through various online outlets. Some of the methods we implement to do this include:
Keeping a close eye on your hotel's reputation on professional databases, online forums, and review websites and managing any red flags that appear.
Reading through comments and feedback left for your hotel and responding to them in a professional and courteous manner, letting your guests know that you personally care about their experience.
Creating and sharing custom-written content pertinent to your hotel and your locality to engage potential guests and create an invitation to experience what you have to offer.
Developing a responsive and aesthetically pleasing website design that conveys professionalism while being user-friendly and compatible with evolving technology.
Developing social media network followings for your hotel and interacting with your followers to give your hotel a really personal feel. This also serves to make sure that your brand becomes a recognizable one for the right reasons!
Creating and curating your hotel's Google Business Profile to make sure that your name is professionally represented in one of the largest business directories there is.
Targeting and managing your AdWords PPC marketing campaigns so that search engines recognize your hotel as an "authority brand".
Search engine optimizing your website design and content to accurately reflect to your future guests the services that you offer and increase your website traffic by targeting relevant keyword searches.
Packaging these tools together doesn't just allow us to manage your hotel reputation online, but it also builds your reputation into one of a reputable, high-quality, and personable business that your future guests will be proud to do business with.
5 Reasons Why ORM Services for Hotels is Important
Marketing research is costly, but did you know that with proper monitoring of your guests' online feedback you can glean all of the information you want to know? This will allow you to make adjustments to your business as needed to provide the ultimate guest experience at your hotel!
Competition in the hotel industry is fierce and it's unfortunately quite easy for competitors to portray a false image of your hotel online. With regular monitoring and frequent interaction with clients, however, you can establish a more welcoming and personable online presence that makes your guests feel valued.
Guests who leave feedback and reviews for your hotel online don't expect to hear a response, but responding to this type of feedback lets your customers know that you care about their experience and are dedicated to addressing any concerns that they may have had during their stay.
A reputation manager can also create unique yet engaging content for your hotel's website that is designed to lure guests into your local area as well as highlight what your hotel has to offer. An additional bonus is that this unique content development shows search engines that you are an industry authority that should be trusted, improving your search engine presence.
With a reputation management for hotels professional on your team, you also cash in on the benefits of growing your social media networks to increase your reach over clientele.
Get Started!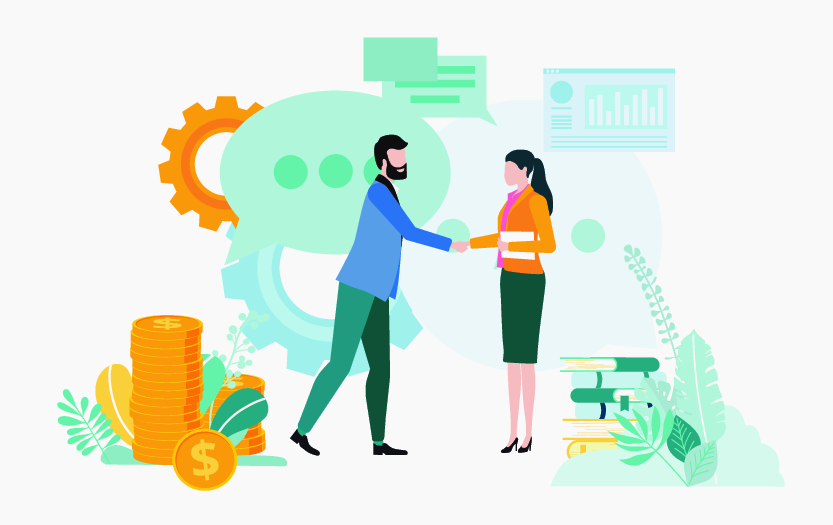 What Makes Our Reputation Management for Hotels Service the Best?
There are a number of ORM services out there, so why should you trust us with the reputation of your business? Because just like you, the success of our business is directly tied to the opinion of our clients. If we weren't the best at what we do then you'd know it!
Online Reputation Management
for Hotels FAQ
Can I Manage My Own Online Reputation as a Hotel?
Many business owners like to think that they can do it all – run a business, manage their business's online presence, maintain a successful advertising campaign, come up with marketing events (and manage them), manage a full business staff team, and yes, maintain a healthy family life. We know because we've been there ourselves. We all like to think that we can do everything ourselves, but the amount of time and attention required to properly do any one of these things is prohibitive. So if you're looking to have your hotel online reputation managed well, no, it's not something that you can do for yourself…at least not while you're juggling the rest of those hats!
Can I Afford Hotel ORM Services?
Having ORM services for your business may seem like an investment you just can't afford, but the truth is that it's an investment that you can't afford not to make. Not only will a reputable reputation manager maintain a positive image of your hotel online but they will also grow your business exponentially while giving you a healthy advantage over your competitors.