REPUTATION MANAGEMENT FOR DOCTORS
ORM Services for Doctors
Improve search results
Get new customers
Increase reviews
Professional online reputation management for doctors.
Let's Talk!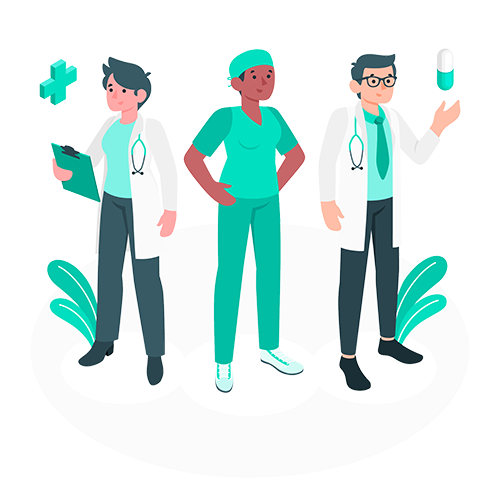 Online Reputation Management For Doctors
Reputation management for doctors is an important aspect of running a successful physician practice, but it's an area of business that many clinics overlook. Why is it so important? Because without proper reputation management skills you not only risk driving away new clients to your practice, but you also risk sending existing clients running for the hills too!
As a doctor, you know that your reputation is the foundation of your business, but the increasingly technical nature of today's society makes it easier than ever for others to manipulate your repute. But as a busy medical practice, how do you go about monitoring and regulating how your business is portrayed in cyberspace? That's where the services of an online reputation manager come in.
What We WILL do for your Medical Practice
The doctors that hire us, enjoy the following benefits.
Improved Local Search Results
Improved Google Maps Exposure
Improved Google Ads Performance
Increased Leads (calls, form submissions, purchases)
Increased Customer Reviews
Improved Google My Business (GMB) Results
Monitored Reviews (over 100 websites)
Responses to Customer Reviews
Increased Backlinks
Improved Social Media Interaction
Exclusive Marketing Content
About Our Reputation Management for Doctors Services
Running an online reputation management company, we deal with a wide variety of businesses. One area that we find vastly underutilizes the services of reputation management strategists, however, is the medical field.
As a medical professional, your business gets more than its fair share of online criticism through consumer reviews and feedback. It's important that you take steps to regulate this type of evaluation by actively representing your practice with the services of a brand presence manager.
When employed for your business, we implement a number of tactics to fairly represent your practice and your staff. By using these tactics, we not only build brand recognition for your practice, but we also create a friendly and personable image for your clinic. Some of the ways that we make this happen include:
Monitoring and managing your reputation on online forums, professional databases, and review websites.
Interaction with and response to customer feedback and comments to give your clinic a professional yet personable appearance.
Regular posting of unique written content to portray the services offered by your clinic and to educate your potential clients about your staff and clinic facilities.
Building a responsive and visually appealing website design that is compatible with current technology and that gives you a professional edge.
Social media interaction and growth to spread your influence and SHOW your potential clients how involved you are with your practice and clients.
Building and maintenance of your Google Business Profile to present a professional and reputable presence online.
Management of and optimization of your AdWords PPC marketing campaigns to increase trust in your medical practice and provide an air of authority.
Search engine optimization of your website and website content to make sure that your potential clients understand the targeted local services that you offer and how you can provide more than your local competitors.
When packaged together, these different areas of managing your practice's online presence create a solid representation of a knowledgeable, personable, and reputable medical practice and that's what your clients want to see!
5 Reasons Why Reputation Management for Doctors is Important
Much fewer clients report back with positive reviews on their medical experience than those who report back with negative experiences. You need to monitor and regulate this type of feedback to keep your reputation intact.
Doctors often get a bad reputation for being less personable than they should be. When you represent your clinic online through a reputation manager, however, you can portray a more personable and caring side to your business.
As a doctor, word of mouth is a huge part of your business so it's important that you respond to feedback fairly and professionally so that clients receive a less biased view of your practice.
For potential clients to have confidence in your medical practice it's crucial that you represent your business with authority and one of the best ways to do this is through regular posting of dynamic and informational content.
By establishing and growing your medical practice's online presence through the services of a digital reputation mgr., you increase your social reach. This means more exposure and more clients for your business.
What Makes Our Reputation Management for Doctors Service the Best?
Why should you trust your practice to our reputation management services? Because, like you, our business hinges on our reputation. As small business owners, our success is the result of our reputation management efforts for our own business. Simply put, if we weren't good at what we do, you wouldn't be reading this right now.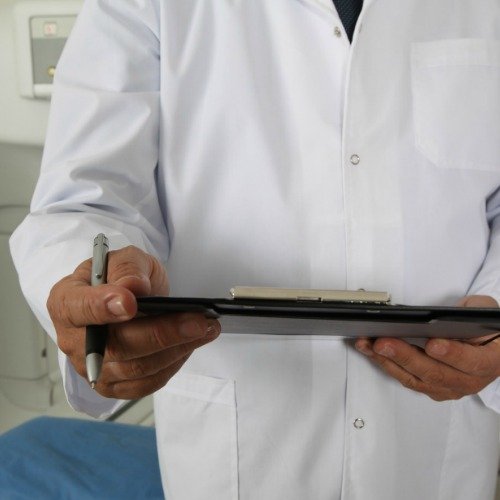 Online Reputation Management for Doctors FAQ
Can I Manage My Own Online Reputation as a Doctor?
As a doctor, you understand the level of knowledge that is required to perform your job. You have the training and qualifications to do that job and we have no doubt that you do it well. The question is, though, would you trust someone who wasn't a doctor to do your job for you? Likely not. So why would you take on the job of online reputation management (ORM) when it's not your field of expertise? Instead of tackling the task yourself, hire a professional to do what they do best so that you can do what you do best!
Can I Afford Doctor Online Reputation Management Services?
In your practice, you know that investing in better equipment, better staff, better facilities…it all results in a better outlook for your business in the long run. Investing in an ORM service is no different. If you fail to invest in managing your business's online presence things can very quickly get out of hand and by that time it's too late to rectify your reputation. That only means one thing – a decline in business.