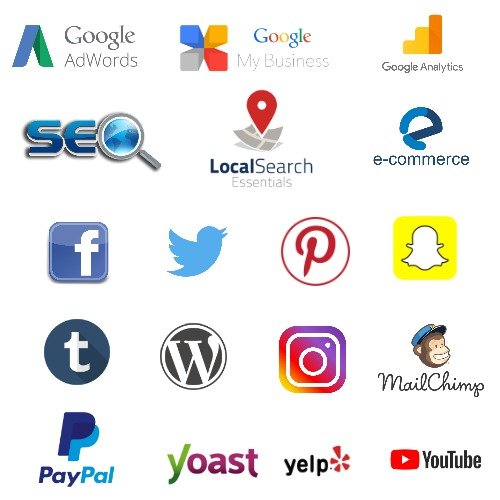 Online Presence Management
The days when a small business owner could log online and do a few simple things to get noticed are dead and gone. Managing your small business's online presence and reputation is a full-time job that spans many responsibilities.
That enormous list of online presence management responsibilities means that hardworking small business owners are forced to make a tough choice. Manage online presence or take care of customers and the thousands of other tasks a SMB owner juggles on a daily basis.
FREE Consultation!
Online Presence Management Services
As an Online Presence Manager with 20-years of online marketing and search engine optimization experience, I can ease the demand on your time and resources by putting my mastery to work for you.
By creating a custom presence and reputation management solution for your brand using my expertise, I will thrust your name to the forefront of networked industry.
AdWords Management
Content Creation
Email List Building
Email Marketing
E-commerce Integration
E-commerce Management
Facebook Ads
Landing Page Design
Link Building
Local Search Optimization
Organic Traffic Growth
Reputation Management
Search Engine Marketing (SEM)
Search Engine Optimization (SEO)
Social Media Optimization (SMO)
Social Media Marketing (SMM)
Social Media Management
Twitter Ads
WordPress Design
WordPress CMS Management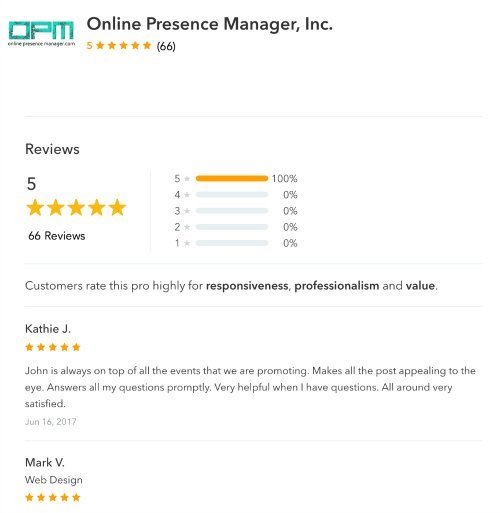 I'm available for a FREE Online Presence Management Consultation RIGHT NOW, give me a call (727)-217-5752.
Online Presence Management Prices
After I'm finished explaining what an Online Presence Manager does for Business and Personal Brand owners, the next questions usually is, "How much does an online presence management service cost?"
There are many answers to that question because each business and business owner are unique and often require a custom online presence management package that suits their business.
Here's a look at what my online presence manager prices go for based on my Online Presence Management packages, which are bundled services for a complete solution.
Free Consultation Request